Team Challenge Day - 02/10/15
Team Challenge Day was held on October 2nd 2015 across the school. Pupils of all ages participated in events and activities to help build their ability to work as a team and support each other. Examples of some of the activities can be found below: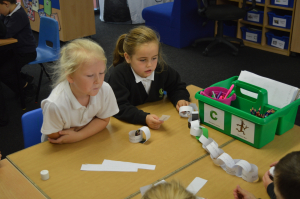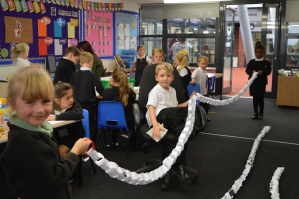 Year 1 competed in four teams to build the longest paperchain. They used excellent teamwork to build the chains in sections before putting them all together.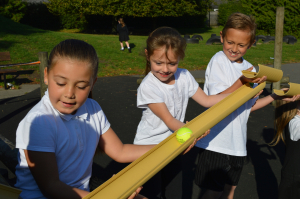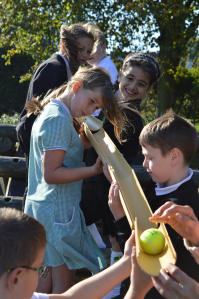 Here are years 3 and 4 working together to transfer a tennis ball from one end of the activity zone to another. Communication was key here to ensure the ball made it safely.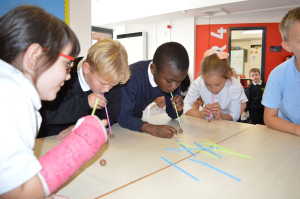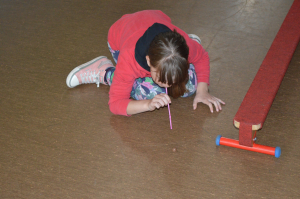 The Malteser challenge! Years 4-6 were tasked with completing an obstacle course by navigating a Malteser around it using a straw. They were then asked to create their own courses!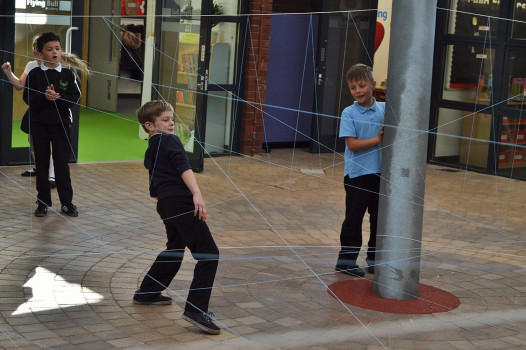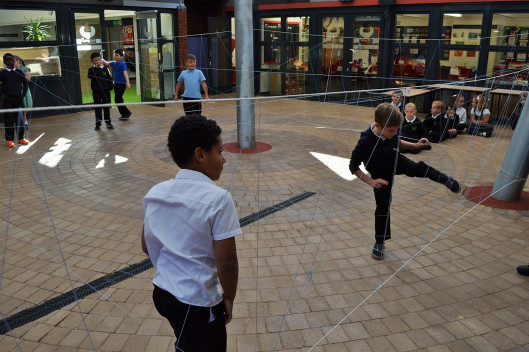 In the courtyard we set up a spiders web maze for pupils to try to get through. Their teammates cheered them on and gave advice on how best to get through it.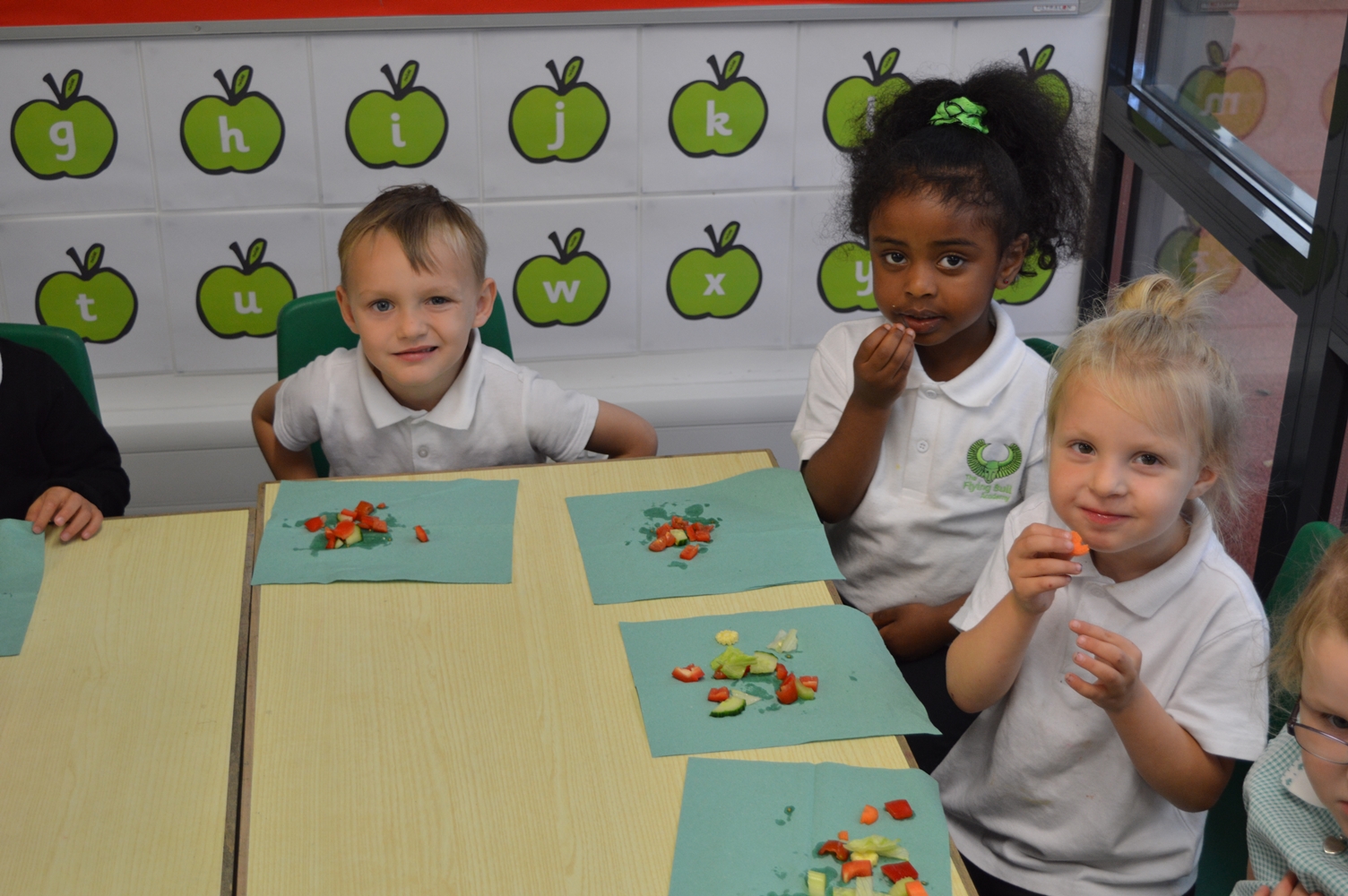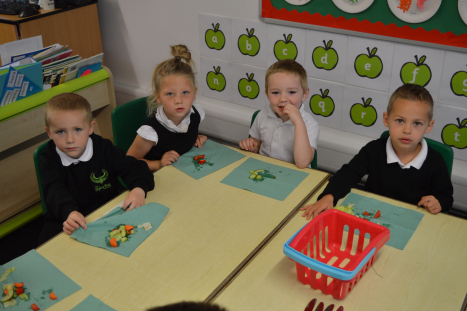 Reception spent their morning taking part in a fruit & vegetable treasure hunt. They worked together to figure out the riddles and search for the treasure (Which they got to eat at the end of it!)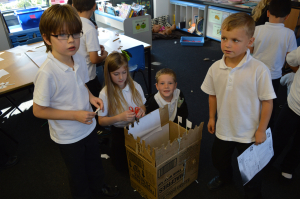 Year two spent the morning working in teams to design their own castles and soldiers. In the afternoon they took part in mock battles to see who had created the strongest defences!
There were many more activities that took place throughout the day, and our pupils really enjoyed the opportunity to show their teamwork and respect for the schools' values.