School Council
Our School Council act as the voice of our students at Flying Bull. They meet once a month to discuss developments within the academy, and regularly represent it at events.
They belong to Portsmouth Primary COPS, and their focus project this year is the redevelopment of our pond.
School Council at Primary COPS Summit
At the beginning of November, 5 members of the School Council took part in the first Primary CoPS summit held at St John's College. They met with School Council members from other schools and discussed the role of a School Council and what they would like to do at their school in the coming year.
They had a fun day and it was an interesting and enjoyable start to their School Councillorship.
Mrs Metcalfe and Mrs Churchill are looking forward to sharing their thoughts on the day with the other councillors, who will get a chance to attend the next summit held later in the school year.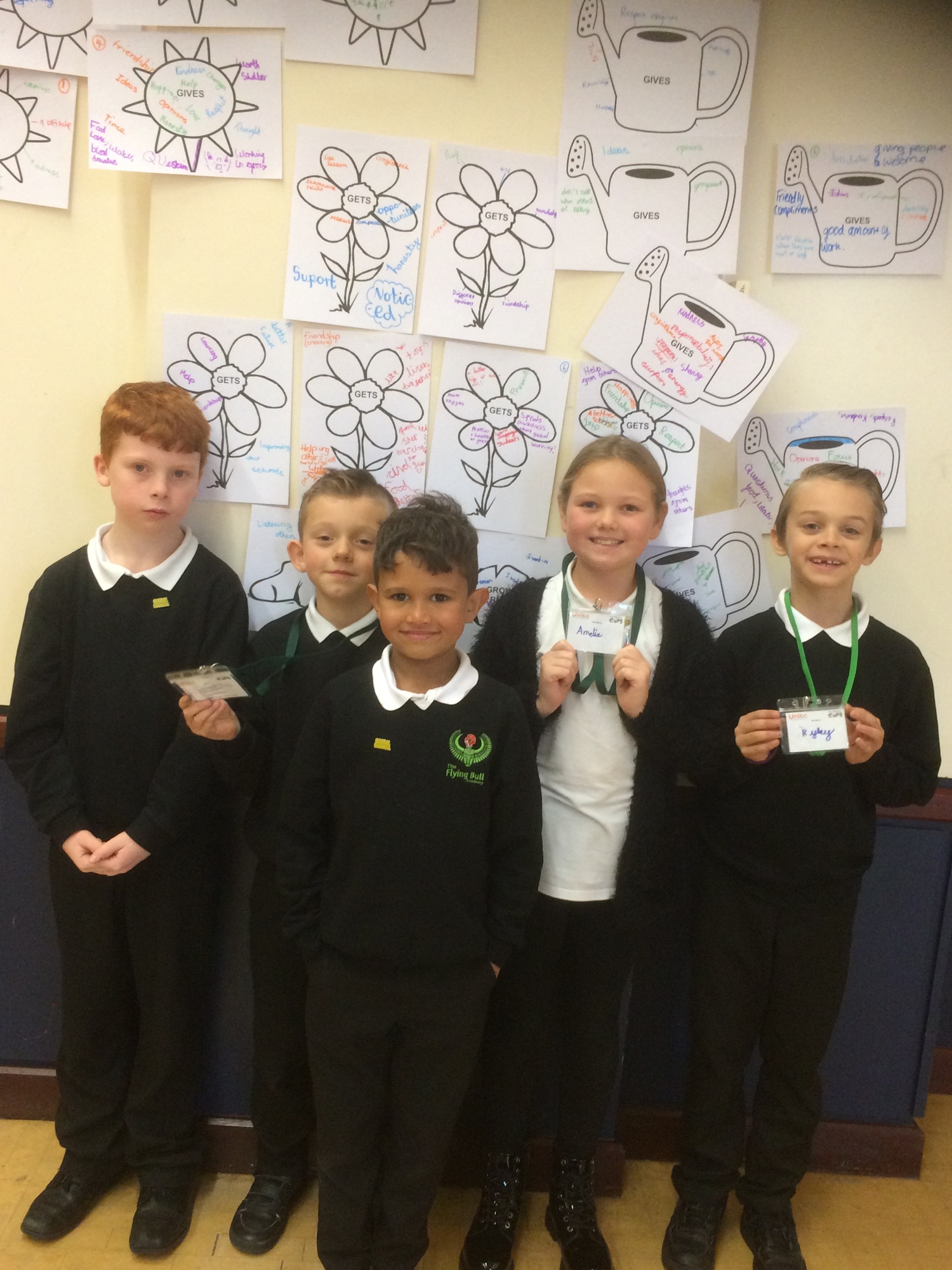 Voting - October 2019
Voting took place at the end of October to find a school councillor for each class. Those who had nominated themselves had to explain to their class why they felt that they would make a strong representative for the class.