Home Learning
Supporting your child's learning at home

We all know that children learn best when they have a good quality education provided by school and where they are supported to continue that learning at home. This can be through regular reading and quizzing, learning times tables facts and other homework activities.
However, if your child is having to isolate due to COVID-19, and they are well enough to work, this will be made available to them by the teaching and support team.

As a school we use Tapestry for nursery and reception classes and Seesaw for years 1-6 to support home learning (we also use it in school, so the children are already familiar with it). Both Tapestry and Seesaw allow teachers to upload weekly or daily learning tasks and activities for the children, enables children to respond to the tasks (Seesaw) and lets teachers make assessments, give feedback and support to individuals.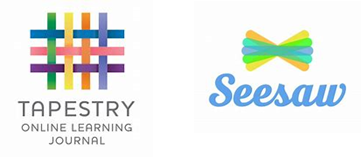 It's really easy to get started. Just click here for the Seesaw link to the parent guide or contact your class teacher if you need help with Tapestry. If you are having difficulty getting up and running, click on your year group tab on the right hand side of this screen.
What to expect from Seesaw
Once logged in to Seesaw (see link above) you will see your child's homepage. There are 3 main areas: Journal, Activities and Inbox.
| | | |
| --- | --- | --- |
| Journal | The Journal is record of children's learning over the academic year. It is also an area which children can use to share learning which has taken place outside of school. | |
| Activities | This is an area where teachers post new learning activities. The red number will show you how many activities there are to do. | |
| Inbox | Teachers can post whole class and individual messages directly to children via the inbox tab. | |
How do I respond to an activity?
Step 1. Click

to see the activities that your teacher has set for you.

Step 2. Click on

Step 3. Choose a Seesaw creative tool to respond to the activity.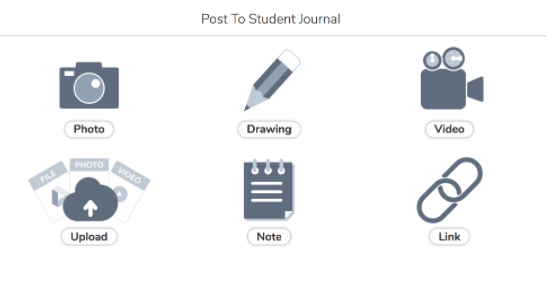 Sometimes teachers will request that children use a specific creative tool to complete the activity or provide children with a template to add answers.
Click the creative tools image above to find out more about using each of them.
Step 4: When you are finished click on the green tick.

The work is now automatically uploaded to the teacher's folder and awaiting a response. When it is approved it will appear back in your Journal.

---
Reading Resources
Bug Club - for Reception, Year 1 and Year 2 - Please click here
Portsmouth eBooks - for Year 3 to Year 6 - Please click here
To take an Accelerated Reader quiz, you will need your login details, then click here
www.getepic.com - Epic is the leading digital reading platform—built on a collection of 40,000+ popular, high-quality books from 250+ of the world's best publishers—that safely fuels curiosity and reading confidence for kids 12 and under. - Please click here