Green Team Blog
Welcome to our Green Team Blog
Battery Recycling Update - 25/06/2019
A huge well done to Calum in Y5 and Kevin in Y3 for filling up your battery recycling boxes already!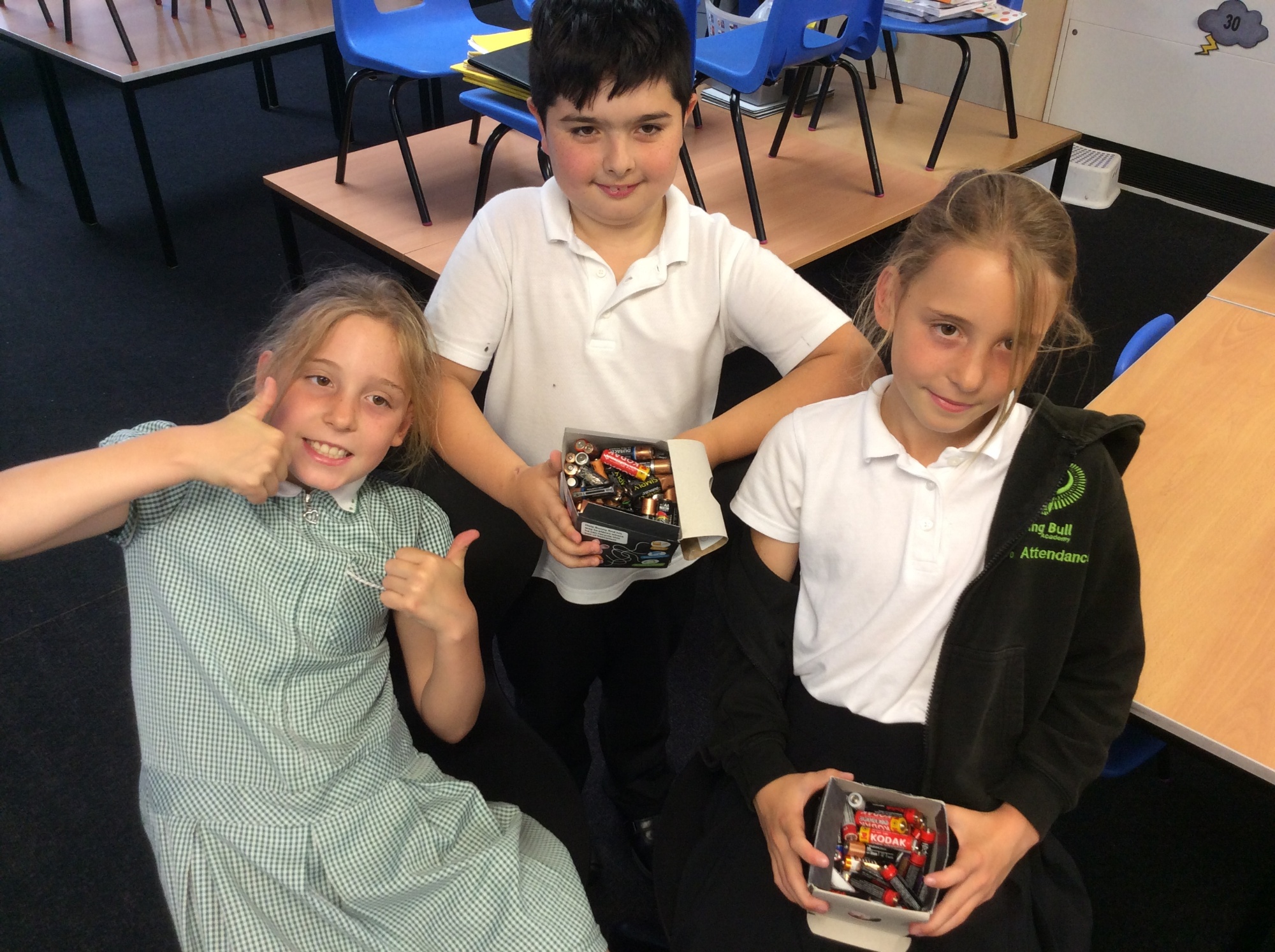 The War on Plastic - 25/06/2019
We have been watching the BBC programme 'The War on Plastic'.
We found out some interesting but shocking facts:
- One recycling centre is bagging up 25kg of plastic every 3 seconds!
- A lot of plastic from our country ends up on huge landfill sites in Malaysia.
- McDonalds say that their toys can be recycled, but most can't.
- Some McDonalds toys are thrown in the bin without even being opened.
What can you do to use less single-use plastic in your household?
Battery Recycling - 20/06/2019
We now have three battery recycling collection points in school: one at the front office, one in the staff room and one in Mr McGlone-Atkinson's office.
We have also provided all Y4, 5 and 6 children with their own smaller collection box so they can collect at home too. Let's get collecting and recycling! ♻️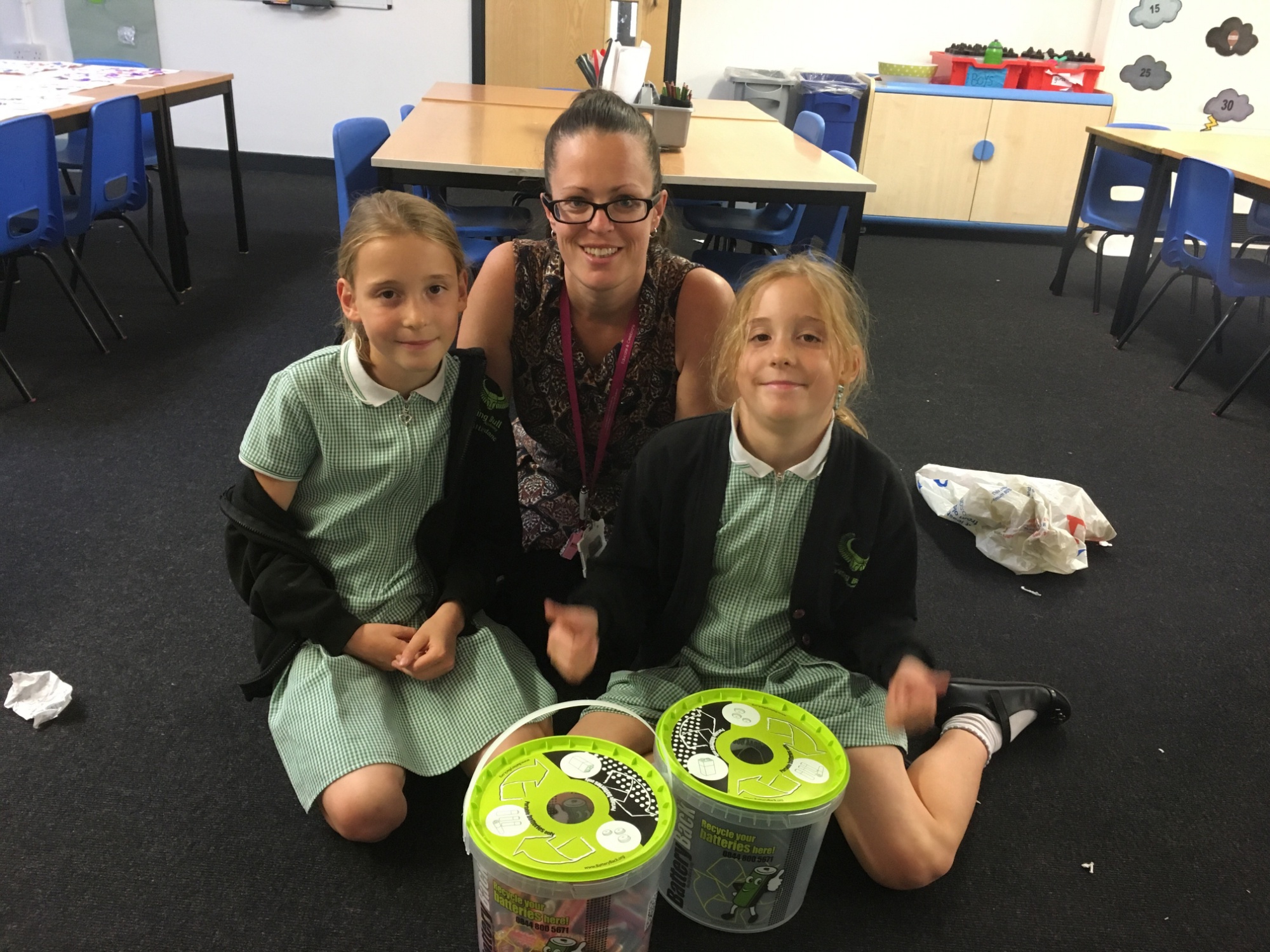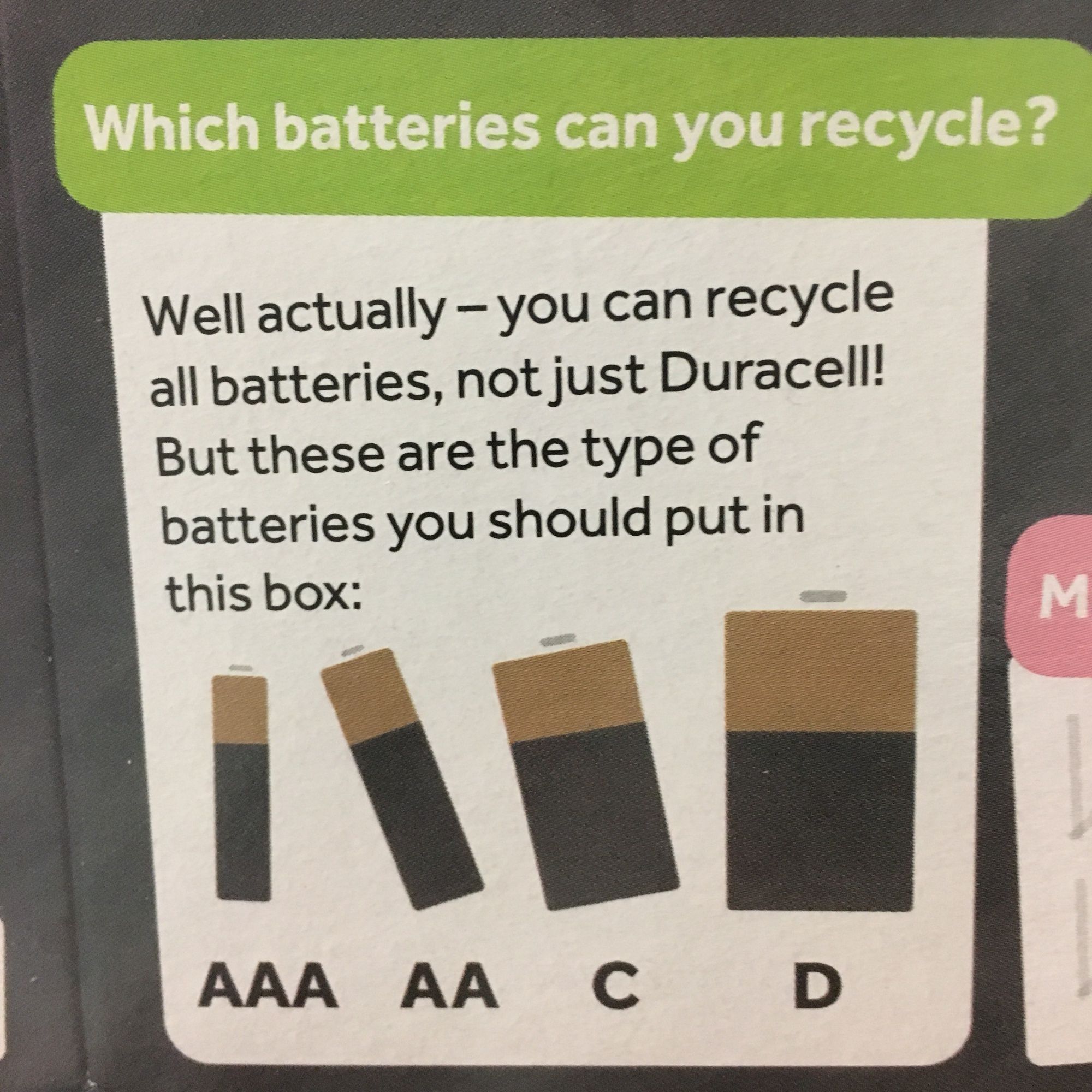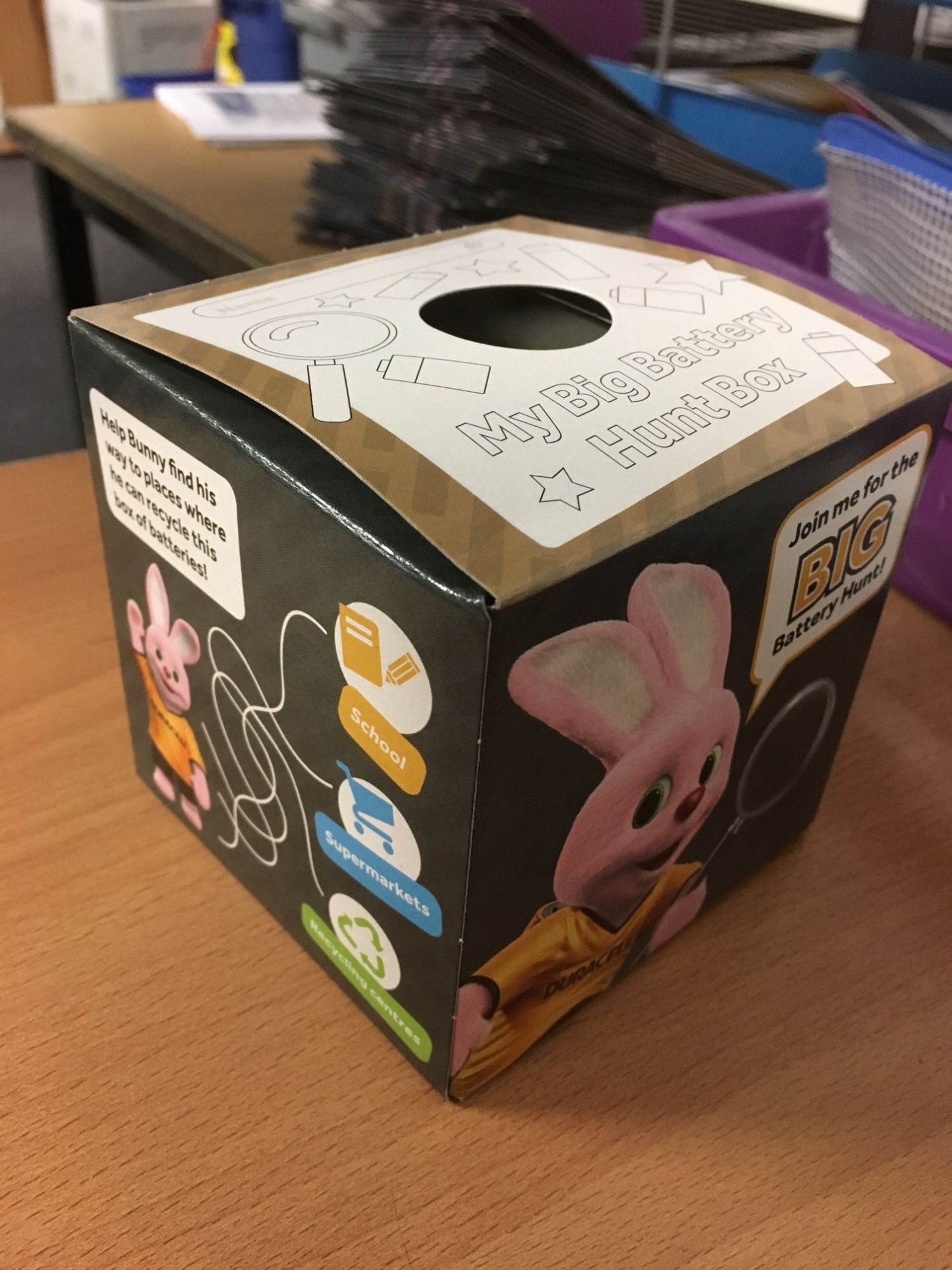 Staff Room - 09/05/2019
Some of our adults needed a reminder about what bins they should be using in the staffroom.
Mr Hewett-Dale has put these signs up as a reminder to all staff to think before they throw waste in the nearest bin. They also now have a bin for tea bags and a bag to collect old crisp packets and wrappers for Year 3 to use as part of their enterprise project. Well done team!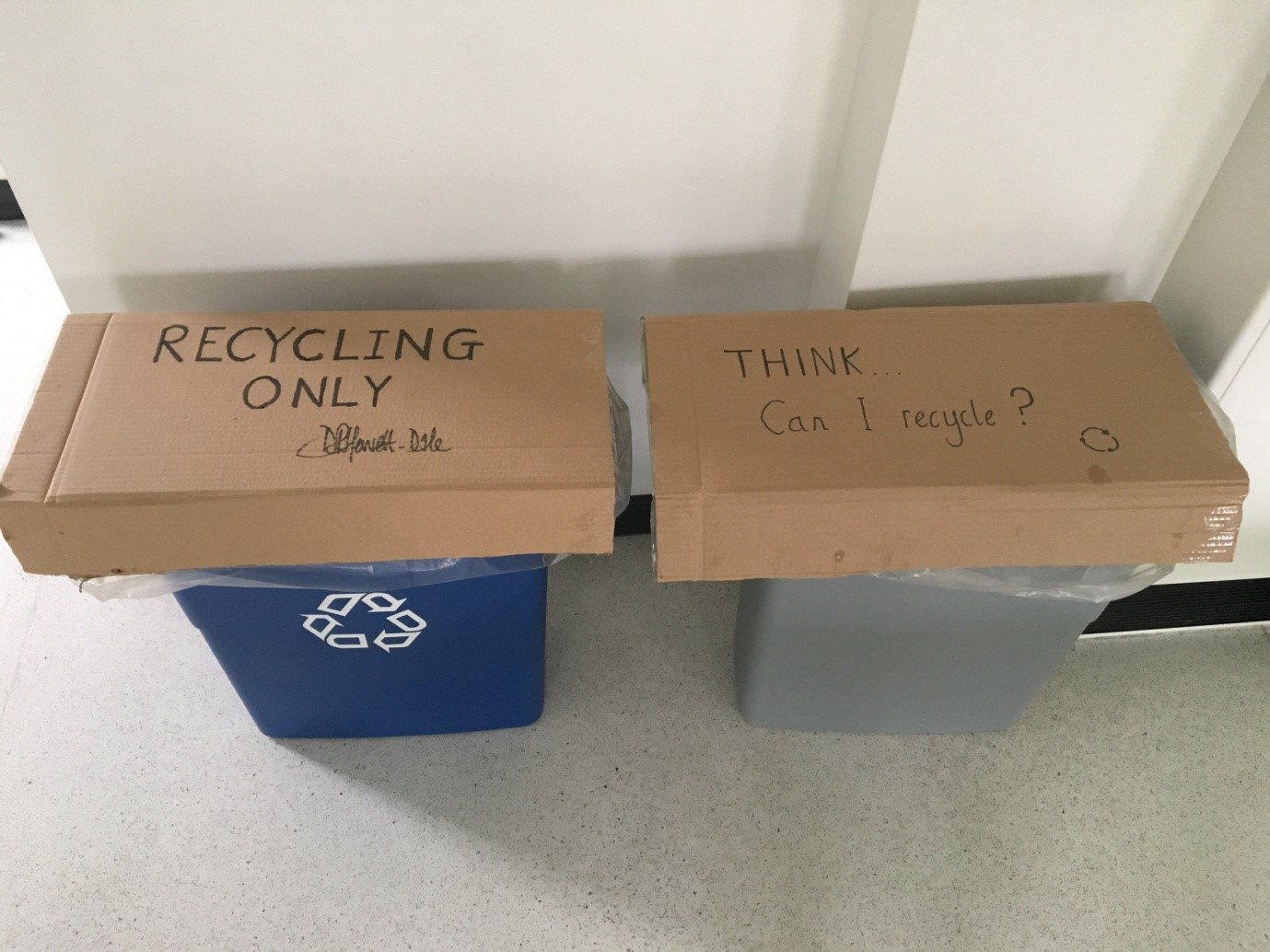 ---
Art Exhibition - 09/05/2019
At this weeks' art exhibition we saw some great examples of children using recycled materials to create fantastic art work. Here are some examples:
People used plastic bags and reusable plastic to make sculptures. Also, people used old polystyrene tiles to make paintings. Some children made recycled paper. Finally, as a part of the eco-schools project, nursery have been using used fruit and vegetables to make prints. When you want to throw something in the bin think first if you could reuse it or make something out of it.
Gracie
---
Eco-Schools workshop timetable
The following workshops will be taking place this coming week - keep an eye out for updates and pictures throughout the week!
Monday 29th April
Y1 - 9:15-10:15 "The Hungry Caterpillar" - healthy living
Reception - 10:45 - 11:30 "The Hungry Caterpillar" - healthy living
Y2 - 12:30 - 13:30 "Recycled instruments" - litter and waste
Y3 - 13:45 - 14:45 "Recycled instruments" - litter and waste
Tuesday 30th April
Y4 - 11:15 - 12:15 "Bird feeders" - biodiversity
Y5 - 13:00 - 14:00 "Bird feeders" - biodiversity
Wednesday 1st May:
Y1 - 9:15-10:15 "Sign design" - compost: waste and school grounds
Y3 - 13:45 - 14:45 "Plant growth" - biodiversity
Y4 - 11:15 - 12:15 "Food tasting" - healthy living
For further information about the eco-schools programme please visit the Eco-schools site:
https://www.eco-schools.org.uk/eyfs-primary-pathway/ten-topics/
---
Plastic Pollution - 19/03/19
Do you realise some birds will be extinct just by eating deadly toxins in plastic? 70% of turtles are killed by either eating plastic or being caught by plastic. We must start to think about our actions now. Did you also realise our wildlife is in crisis: some birds and fish will be killed by 2050 just by eating deadly toxins in plastic, as a result of us throwing 500 million tons of plastic away every day. Think about your actions. This is causing our precious wildlife to come to a disaster as a consequence of us overusing plastic. We are destroying our beautiful planet.
By Jason
---
Eco-Bricks - 19/03/19
Eco-bricks are a great solution to stop plastic pollution.
What you can do is dispose of clean single-use plastic in a plastic bottle. This can be used to make eco-bricks, which are used to make buildings and playground equipment etc. The plastic in the bottle needs to be washed and cleaned before being put in the bottle, so there is no bacteria in the bottle.
People have discovered that a good minimum density is 0.33 g/ml. This means that a 600ml bottle will have a minimum weight of 200 grams and a 1500ml bottle will have a minimum weight of 500 grams.
We think eco-bricks are the second best solution to the world's plastic problem, but it would be better not to use single-use plastic in the first place.
6C and 1KD have started making eco-bricks from the plastic waste in their classrooms – come and have a look if you'd like to see them!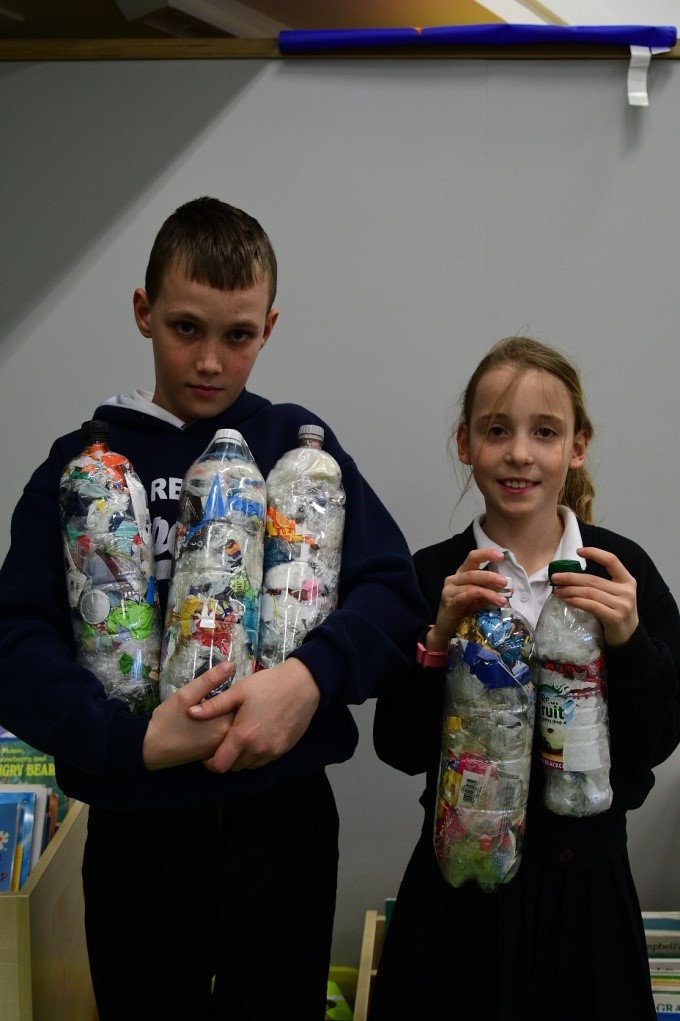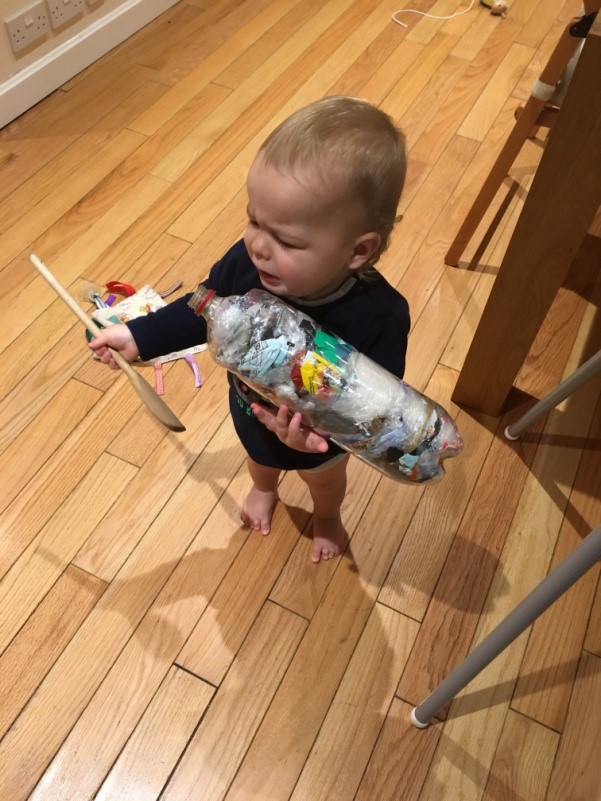 (Even Mrs Darbyshire's son has made an eco-brick!)
---
Bin Inspection - 5/3/19
Every few weeks we go around the school and inspect the bins to see if the litter is in the correct bins. Some students and teachers put their litter in the wrong bin, so it is our job to make sure that this does not happen. It is not just the students - it is also the teachers (Mr Hewett-Dale). We inspected the school and the most bins that have been correct so far has been in Key Stage 2. If we do not put the litter in the right bin it can affect the world's Eco system and the wildlife. All around school we have tried our best to help stop this popular mistake.