Governors' Blog
New Chair of Governors, Cheryl Letts, spent a morning with Year 6 - October 2019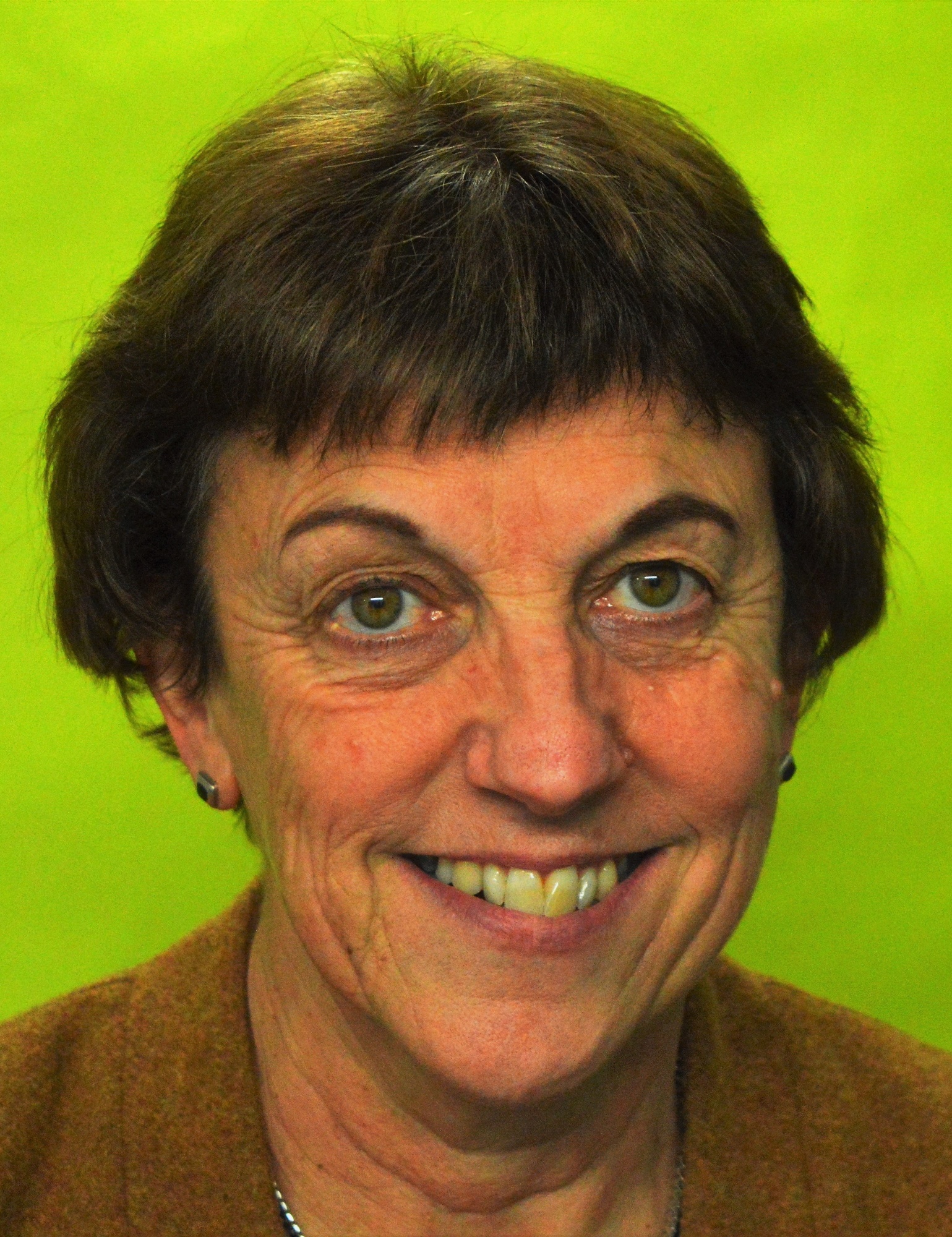 Just before half term, I spent a lovely morning in school visiting the Year 6 classes which I am attached to as a governor.
I was particularly interested to observe the pupils enjoying reading for a sustained length of time (45 mins). Private Reading occurs daily and all class teachers have noticed a tremendous difference in the pupils' ability to discuss the characters, plot and text with confidence. They have a wide range of books to choose from in the Year 6 learning area and many pupils enjoy being challenged to broaden their reading experience. In all 3 classrooms visited, there was an obvious sense of reading for enjoyment and also creating a positive calm atmosphere at the start of the school day!
I then observed a writing session and was very impressed with the pupils' desire to redraft and produce their best possible piece of extended writing. They were able to give feedback on each other's work in a supportive way which was great to observe with this age group.
Later on, I managed to visit some Maths lessons - it was great to see the pupils' obvious enjoyment of the subject although the work was challenging, and many lightbulb moments were occurring as individuals understood how to arrive at the right answer.
Thanks Year 6 staff and pupils for a fun morning!
Chair of Governors, Mike Swann, talked about the academy's production of Hairspray:
Yesterday afternoon fellow governor Peter Marcus and I visited the school to see the third and final performance of this year's musical production, Hairspray. I remember watching the John Waters film on which the musical is based many years ago, and was intrigued to see how the team at the Flying Bull Academy would adapt the source material to make it accessible for all age groups. As it happens, we were treated to an exciting and tautly-paced show that really gave the opportunity for the songs, and the children performing them, to shine.
It was really lovely to see a number of familiar faces on stage from last year's production, Matilda, and this is greatly encouraging for the future as the school continues to develop opportunities for children from all year groups to participate in events such as this.
What was really noticeable throughout yesterday's performance were the smiles on the faces of the children as they acted and sang. They were very clearly enjoying themselves, and the sense of their ownership of the material and the performance was palpable. It takes real confidence at any age to perform in front of an audience, so all the more impressive to see pupils from across the school do so with such self-assurance. The experience will no doubt further empower them.
It is a priority for the teaching staff at the Flying Bull Academy to provide the widest and most enriching range of opportunities for our children, and governors are aware of the hard work that goes in to balance the competing demands of the curriculum. It is often experiences such as performing in a school play or musical that stick longest and fondest in young people's memories of their time at school, and I hope this is indeed the case for the children involved in Hairspray this year.
We are very lucky to have such a hard-working and dedicated team at the Flying Bull Academy and many members of staff committed their own time and tireless energy to deliver this production. On behalf of my fellow governors, I would like to thank them all - and particularly Miss Carter, Miss Watkins and Mrs Griffiths, who have given so much to the children and the school this year. Drama and music is clearly in very good health at Flying Bull, and I look forward to next year's production!
---
A perspective from our Vice-Chair of Governors - Thursday 8th March 2018
In my capacity as a School Governor I became involved in the recruitment process co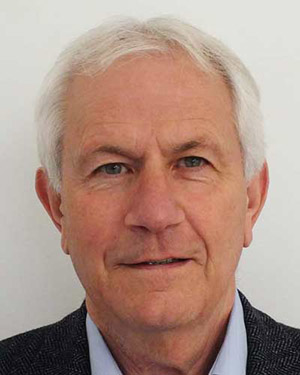 nvened to select a Class Teacher to fill an impending vacancy.
The process began with putting together an advertisement, specifying the job and its requirements, which led to candidates forwarding applications and references as requested. A short list, of five people in this case, was compiled and all were invited to a selection day at the school.
On the day, the agenda was built around firstly delivering a 30 minute lesson specifically focussed upon a piece of work appropriate to the class involved. This exercise was monitored by the three senior staff, who were managing the selection, plus myself. We were looking for a wide range of ability around managing a class and delivering a high quality and relevant lesson to the pupils. Next came assessments with regards to ascertaining capability in Arithmetic and English Language, the latter also asking for proof of imagination and organisational skills. These were marked and assessed prior to the day's final discipline; a 45-minute interview seeking to find out even more about the candidate and their suitability for the post.
All candidates showed real desire to become Flying Bull teachers, with generally good core skills and areas of individual strengths. I believe all those we saw have the potential to be effective teachers in the right environment. A point to consider is that it is not a Pass or Fail assessment but recruiting the person who best fits the requirement.
I congratulate the school on carrying out such a comprehensive selection process which, while very time consuming, sought to give each and every candidate the opportunity to show their capability, whilst also increasing the likelihood of coming to the correct decision. A decision was taken, with an offer made and accepted, that I am very comfortable with.
---
Charity and Homeless Day & Year 3 Pupil Progress - Tuesday 9th January 2018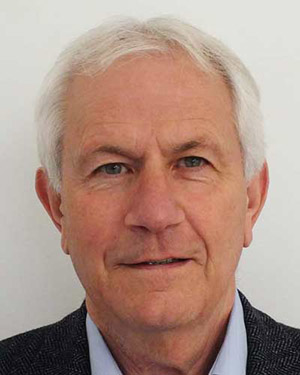 We have now entered the second term of the academic year which feels like a good time to give a little insight into activities as a school governor at The Flying Bull Academy.
This is the beginning of the fourth year of my tenure as a governor and I have learnt that a key part of the role is to help where you can but make sure that you do not get in the way of the smooth running of the school. At the same time governance (the clue really is in the job title) is to bring an independent overview and monitoring of key areas of the every day running of the school and is a key part of the role. But, as previously stated, we must always remember that the teachers and staff are the professionals and we governors are there to help, not hinder.
I was pleased, at the beginning of the current academic year, to be asked to chair the Finance and Resources Sub-Committee, which hopefully takes a little of the weight of responsibility from our very capable Chair of Governors Mike Swann. People such as Mike bring a wealth of knowledge and experience to the team, putting in a lot of personal time, while also juggling this with a very demanding day job and people with those characteristics should never be taken for granted.
The Finances + Resources Sub-Committee deals with reviewing all aspects of the financial health of the school, ensuring that all budgets are spent wisely and to the maximum benefit of the pupils and staff. The Governing Body is fully focussed on ensuring that short, medium and long term plans are fully funded and budgets are allocated always with this in mind. The Business Manager provides detailed reports and these are reviewed and endorsed at the meetings.
Another function of the F+R Committee is to review all reports, plans, policies and procedures for relevance, including updating as necessary, which are fundamental to the smooth and structured running of the school. An area of particular importance is the maintenance of "The Central Record" which seeks to ensure that all adults who work within and for the school are accredited with all the relevant DBS checks and certification, as there is nothing more important than doing everything possible to ensuring the safety of all pupils and staff. Prior to each meeting, I review the process and documentation with the school Business Manager, who takes this whole activity very seriously indeed. But I would remind everyone that no process is 100% guaranteed against the truly determined therefore it is the responsibility of all, involved in the life of the school, to be constantly vigilant and report any concerns that they may have.
I attended the school on the day when the theme was around "Homelessness in the Community" and spent some time with Y5, who debated many of the causes of homelessness. They then enacted many of the aspects that contributed to people ending up on the street or in hostels. The children's ability to differentiate cause and effect was very impressive, and the way they took it so seriously was very commendable. I then joined the Y3 classes who had the task of putting together food parcels for homeless families and they recognised the need to not only provide food but also include some small gift for any children within those families. A very sensitive subject which I thought was handled with compassion and common-sense.
I visited the school once again, on the first day back after the Christmas break, to sit in on the pupil progress review for Y3 (I am the designated governor for that year group) attended by the Head Teacher and Deputy Head Teacher, plus the two class teachers. This is no five minute tick in the box exercise and takes a number of hours to review the capabilities of the 59 pupils in that year. Strengths and areas for greater focus, for each child, are discussed in some detail and form the basis of action plans for improvement. I have joined in a number of such reviews in previous years and am always impressed by the desire of all those involved to do the very best they can to help each child reach their full potential.
That is all from me for now, but I hope it gives an insight into some of the "behind the scenes" work that seeks to help the school in reaching its aims and goals.
Bill Webber - Year 3 Governor
---
Year 6 Pupil Progress - 2nd March 2017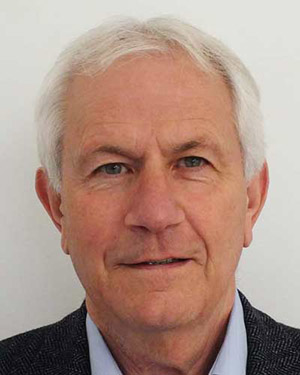 "I once again, as the designated Governor for Year 6, attended the latest Pupil Progress review for the Year 6 cohort, which was attended by The Head Teacher, his Deputy and the three form teachers responsible for that year group.
Once again the review was carried out in a well structured and diligent way, each core subject (Reading/Writing/Maths plus SPaG) given due consideration on a pupil by pupil basis, with in-depth input with regard to current levels of attainment and a heavy focus on forward planning (for each individual) for the remainder of the academic year so that each child is given the opportunity to be the very best they can be.
I was again very impressed with the commitment of all the leadership and teaching staff in attendance and believe that they are doing everything possible to ensure that all pupils are fully supported with their studies and aspirations."
Bill Webber - Year 6 Governor
---
Year 6 Visit - 26th January 2017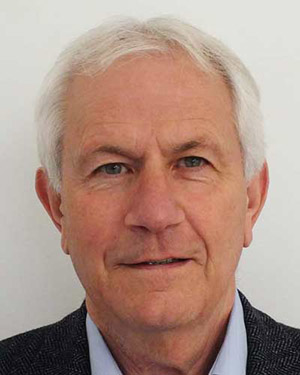 Apart from attending the various Governor update and policy meetings, which are very informative and interactive with a lot of questioning and probing taking place,it is important to spend time in and around the classroom with teachers and pupils to get a feel of the impact of the plans discussed at the Board of Governor get-togethers. This is achieved primarily (but not exclusively) in two ways, either short informal visits (which I generally, but not always, do by arriving well before scheduled meetings) to cover a specific topic or brief catch-up, or an all-day attendance taking a much greater in-depth look at what is happening in a specific area of the school.
I visited the school on Thursday 26th.January 2017 for one of my all-day attendances. My primary aim was reviewing the progress, challenges and improvement actions allied toY6 (I am the nominated Governor for that year) aimed at giving each pupil the very best chance of reaching their optimum performance within their range of ability.
My initial meeting was with both the Head (Mr Hewett-Dale) and Deputy (Mr Dallinger)Teachers, who had scheduled this particular day to carry out the review of Y6, and as always they were very welcoming and eager to answer any questions I had regarding Y6 in particular and the whole school in general. After seeing, and discussing, the projections for pupil progress in each of the three core disciplines, reading, writing and maths, we moved on to the programme for the day which centred around both Mr. Hewett-Dale and Mr. Dallinger having informal chats (interviews would be too strong a word) with individual pupils by reviewing written course work and expectations, interspersed with classroom visits to observe lessons being given.
The four "chats" I sat in on were well managed whereby the pupil was very soon put at ease and therefore able to fully interact and enter into a good conversation thereby being able to explain the work they have done, what made them proudest and what they felt they needed to improve upon. These children were randomly selected and all had strengths and some areas for greater focus within the range of core subjects and were refreshingly honest in their assessment of their current capability. All were very respectful and took the whole exercise very seriously, thus allowing their true personalities to come through.
I accompanied Mr. Hewett-Dale to an English lesson led by Mr. Grennan, which was attended by a mixed ability group of children who, from my observation, were getting a great deal from the work that was being given to them. This was a very well planned and structured lesson that Mr. Grennan led very well, and ably supported by his TAs. He was very specific in relaying the task to be completed, encouraged interaction with the children by inviting them to answer particular questions (gave as many pupils as possible the opportunity to answer)and gave them ample time to work in pairs or groups by being ever mindful of the clock. I moved around the room sitting in on the work and was very impressed by the commitment of the children whose behaviour was impeccable. All were focussed and interested in doing what was asked of them.
Later I attended, with Mr. Dallinger, a lesson on Spelling(for those children that need additional help) led by Miss Bolger. The style was less front led and very much revolved around group working with teacher and TA attention. This was no"easy-word" session but used a number of different techniques (dependant upon the individual pupil capability) to move each child forward. It was re-assuring to see that even though some of the children had problems with particular words when I asked them to read me some sentences they were perfectly able to do so.
At the end of the day my conclusion was a very positive one. I have been the governor allocated to this group of children since year 4 and to watch them progress through hard work has been good to see. Behaviour that I saw in the classroom, and elsewhere, was beyond reproach, and all seemed to enjoy what they were doing.
I would lastly like to endorse the strategy for treating each child as an individual. The school has made it a key decision to help those children who have challenges in certain areas by giving extra focussed teaching where necessary as I saw during the Spelling lesson. Also,I believe that putting the children under the guidance of "expert" Year 6 teachers will have a huge benefit for all pupils, whatever their starting capability and aptitude.
Bill Webber - Year 6 Governor
---
Early Years Visit
On Friday 25th of November, I visited the reception and nursery classes at The Flying Bull
Academy. I was there not just as a governor, but as a teacher trainee to see what education looks like in the early years, before the beginning of KS1.
When I first sat down, it was lovely to see so many faces look up (although many confused) at this strange man sitting in their classroom. Very quickly, it was obvious what early years looked like at the school; where many provisions will use a very unstructured approach, Flying Bull included a lot of structured time in the morning, something that the children obviously appreciated and took ownership of. When I worked with small groups (and asked them many annoying extension questions), they always responded, and took care with their responses. There was a clear pride that the children shared about their work and their class. I was also taken aback with the way that children helped each other out, not just in terms of sharing or working together, but letting me know other children's names if I didn't know them, or translating for other children if they had problems with speech or meaning.
The classroom layout was also extremely exciting (inside and out!), not least because there was a space station in the middle of it (with compulsory space-suit). There were so many activities that the children could take part in, and very clear learning intentions from the teachers. The afternoon contained 'discovery time', which involved much of the independent learning through play, and it was incredibly exciting to see what the children created, shared, discussed, described, and perhaps most obviously, explored. Although there was the standard amount of chaos expected from teaching a large group of 4 year olds, it still made me question why this type of learning is deemed inappropriate after reception.
I had a wonderful day, and would like to thank all the staff and children for making me feel welcome!
---
October 2016
Reception visit
On Monday 31st October I spent some time with the reception classes.
The first thing that struck me was how many there were, and also how many of them remembered me from nursery. There were some that I hadn't met before at all and they were very willing to come up and happy to engage.

This was my first visit since they started back and it was so nice to see how much the children have developed in those first few weeks. There was a small group practising writing their names, a couple of those had it spot on.

It was also very nice to see so many of them outside in 'discovery time' playing nicely and engaging in role play in the various areas. Once again the children would come up to me and ask who I was and talk about what they were doing.

When I went back indoors there was a group playing in the sand with some seashells so I had a little chat with them. One of the boys linked my name to the 'shell' in seashells and when I went to walk away he has given me the name of Miss Shelley which could stick.

I will be going in once a week to do some guided reading with them which I am looking forward to. Overall it was a lovely afternoon.
---
May 2016
Nursery Visit
On Thursday 19th May, I spent the morning in Nursery as the link-governor for Nursery.
The first thing I noticed was how many more children there were compared to my last visit. I was surprised and delighted at how many children remembered me from my last visit.
Some of the children who seemed more withdrawn last time seem so much more confident and forward now. Watching them in the 'story area' (3 Bears Cottage) they all really got into the whole story with the porridge.
I have noticed a big improvement in all of the children. One especially who was very chatty and I could understand them so much more. They seem more engaged in what was happening in class.
It was also so nice to see the children outside enjoying the sun and all interacting well together.
---
April 2016
Year 6 Visit
On Thursday 14th April, I visited The Flying Bull Academy to observe the Year 6 teachers and senior leaders scrutinise the quality of work and progress of the cohort. I was particularly interested to see how the team managed under the pressure of working within the controversial interim framework for key stage 2 assessment.
I'd just like to summarise a few key points that I think parents, carers and governors would find interesting:
First, the format of the day (both teams working together) was refreshing and satisfying as it led to a comfortable, open dialogue. There was also an English specialist from the trust for the beginning of the session, who provided some important insight as to some critical details for improvement, important in the academy's pursuit of becoming outstanding. The Year 6 teachers essentially led the session, reading examples of written work from children of mixed abilities. I thought that the writing that year 6 had done was of an obviously high standard across the board. The meeting also featured important philosophical conversation around 'good work' versus 'work that meets government requirements' (the notable example of one child who will miss out on 'deeper learning' because she doesn't loop her 'y'). This part of the session provided time for the year 6 teachers to focus and sound out their fears, and be reassured of the quality and breadth of their teaching, especially when the academic climate is so uncertain.
The latter part of the day involved looking at every individual child in year 6, documenting a prediction of how they are likely to be graded in core subjects under the interim framework, and assess their current provision. This careful approach meant that there was a detailed conversation about every child, and we were able to see their previous predictions and an updated one, giving a clear predicted level of progress and discuss what extra resourcing could be applied for children to further their chance of meeting the milestone if their work was near a borderline.
I want to say thanks for letting me attend. Finally, good luck for the SATS year 6!
---
January 2016
Below is our second blog written by Mike Swann which can also be found over under the 'Governors' page:
One of the key tasks for the governing body of any school is to have a strong understanding of the needs of its pupils. Knowing if there are particular areas where the school could be better supported enables the governing body, with the senior teaching staff, to make better decisions strategically about the allocation of resources.
With this in mind, I spent the day in school last week observing the Year R pupil progress meeting. These sessions are held every term for all school years and allow the head and deputy head teachers, with the respective year group teachers, phase leader and SENCO, to carefully consider the progress of each and every pupil across all areas of school life.
Together, the team can agree the best approach to support each child to flourish within the school; this might include specific interventions for particular curriculum areas, making use of additional staffing resources such as the teaching assistants.
This was a great opportunity for me to understand how the decisions that our governing body have made, such as agreeing funding for extra teaching support or specialist workers such as the school's speech and language therapist, have impacted on the quality of education available at the Flying Bull Academy.
I was able to hear of case-studies where the teaching staff responded to individual pupils' needs, drawing on the resources that have been made available. I observed the year R teaching team after the meeting, as they worked together to plan classroom activities for the coming weeks, considering every pupil and the discussions that had just taken place.
I was also able to see first-hand the high expectations that Mr Hewett-Dale and Mr Dallinger have for the standards and progress of our children, and how the year group teachers are challenged positively to meet these in their day-to-day work.
I hope to attend more pupil progress meetings in the future, following this year group on their journey through the school and gaining a better understanding about how best to support them all through my own role here at Flying Bull Academy.
My thanks go to every member of the team, for their contribution to a rewarding and informative day for me. I look forward to my next visit to school and to spending some time in the classroom with Year R.
Michael Swann
Year R link governor
………………………….
December 2015
We will be posting a blog from the governors whenever a member of the governing body spends some time at the academy. Below is our first Blog written by Bill Webber:
I visited the school on 10th December with the purpose of spending the morning and the early afternoon in class (Yr 5 to which I am allocated governor) before attending the School Board Meeting.
Began with a welcome from Mr Dallinger who briefed me on looking out for general differences between the approaches to learning between boys and girls. He also brought me up to date with key activities that had, and were, taking place through to Christmas and into the new year.
I then joined Mrs Adams class (I had attended Ms Darbyshire's class during my last school visit) who were studying maths through too lunchtime. The first part of the lesson was being led by a student teacher who was training at FBA, supported by the class teacher. I was impressed with his enthusiasm (which held the attention of the pupils) and empathy with the children. There was group and individual participation, with no discernible difference in involvement between male and female students. Mrs Adams then led the second part of the lesson which was aimed at solving the conversions between imperial and metric measures in capacity and distance. This was steered toward individual working, and at this point I was able to move around the various tables observing methodologies and progress, offering some small measure of help and prompting when invited to do so. It was here that I saw some minor differences between boys (who generally jumped into the challenge immediately in an attempt to get the work completed ASAP) and the girls (who appeared to take a, generally, more considered approach before working their way through the process). The outcomes, largely successful, were broadly similar, so irrespective of style I felt that the lesson was well planned, well executed and fully supported by the pupils.
After lunch I sat in on some project work which revolved around understanding the principles of Fairtrade. This then led to designing a motif referring to Fairtrade which was then transcribed onto a bag that they made, using Fairtrade material. The whole project called for the use of many skills, understanding of Fairtrade, design, art and manual dexterity. The teaching staff were very supportive of a class of very enthused children.
A very enjoyable time spent observing an enthusiastic and committed group of children who were absorbing a lot of good learning which was a credit both to themselves and all the teaching staff in attendance.