Educate and Celebrate Week - February 2017
To launch Educate & Celebrate week, Mrs Darbyshire this morning gave a powerful assembly to remind us how regardless of what happens to us, we are all still equal.
She began by inviting two volunteers up to the front, and gave them each a twenty pound note! One was lovely and smooth and in good condition, the other was a bit crumpled.
She asked Elliott, who had the crumpled note, to screw it up, stamp on it and even rip it a little bit! Meanwhile, Maygen still had her note in perfect condition.
Mrs Darbyshire then held up both notes and asked, 'how much are both notes worth?'. As our pupils pointed out, still £20. Holding up the notes, she explained that regardless of what has happened to them, they are still worth the same.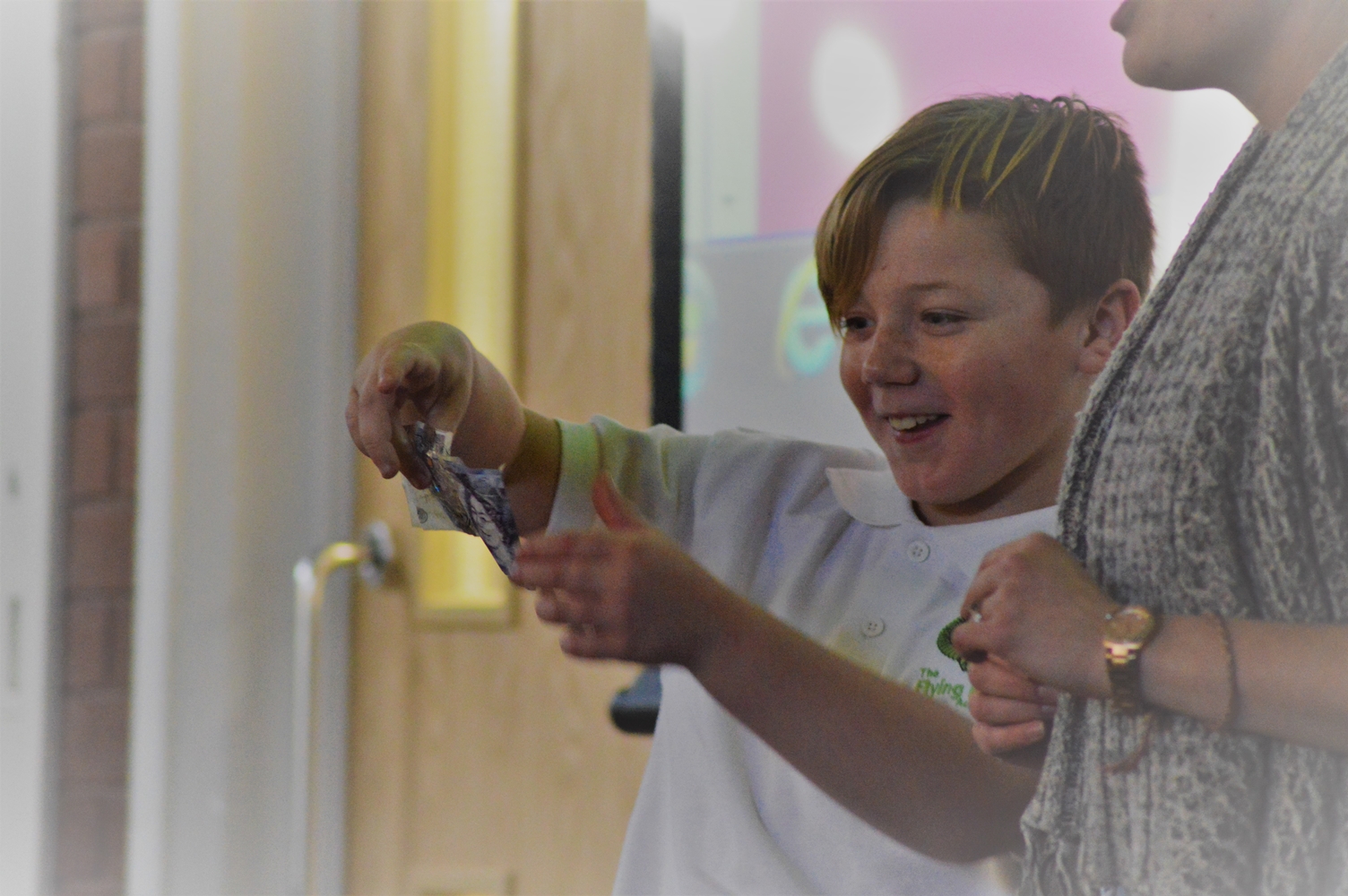 Edu-Bake and Celebrate
Wow! What an incredible response we have had from our pupils, parents, carers and staff this week! Mrs Darbyshire has thoroughly enjoyed spending time in different classes across the school, exploring identity, gender stereotypes, different families, equality and diversity. The children's hard work this week was celebrated during this morning's assembly and our winners of our 'Edu-cake and Celebrate Bake-Off' were announced! Congratulations to Agata and Esme! Take a look at the photographs to see the highlights of the week.