Early Years Mission Statement
Early Years Mission Statement
Learning at The Flying Bull Academy Early Years takes place through a range of child-initiated, planned adult-initiated and adult-directed activities. The stimulating learning environment is rich in a variety of resources for children to experience their learning both in the indoor and outdoor spaces. You will see that the children's health and welfare are at the heart of the provision that we provide. Our secure learning environment provides high standards of safety to ensure the well-being of every child in our care.
Our vision, set out in our Teaching and Learning policy, is that children will leave the Flying Bull Academy as confident, independent and reflective learners. The Early Years begins this process by laying the foundations for their learning journey to meet the individual needs of the children. We believe that early identification of additional learning needs supports the children to make the progress that they are capable of. To enable us to achieve this, we have our own Speech and Language therapist, Educational Psychologist and behaviour and pastoral support team.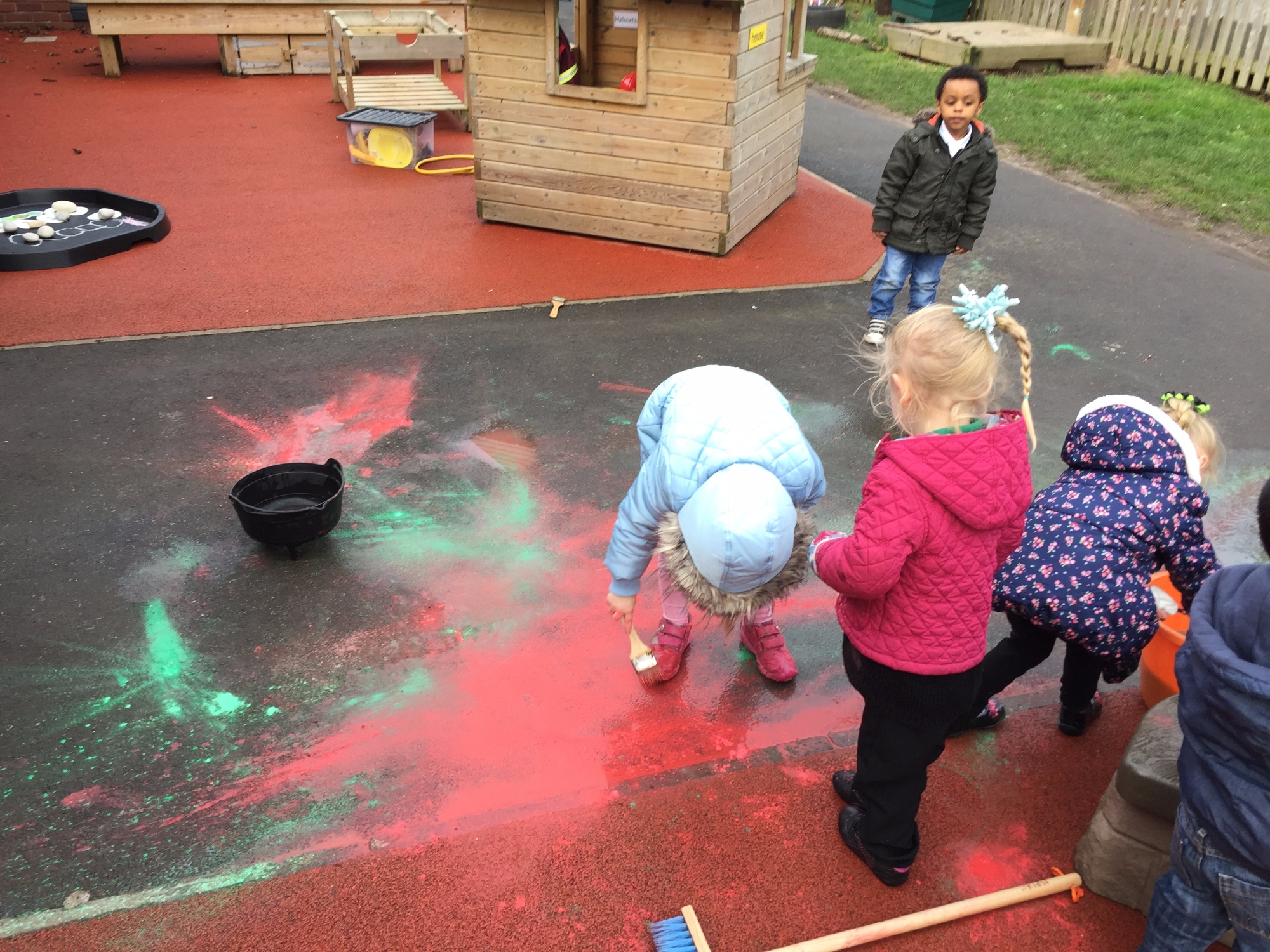 In responding to our learners at Flying Bull Academy, we ensure they are equipped with the skills they need to be 'school-ready'. We provide children with a broad and balanced curriculum of play- based and engaging learning activities alongside more formal learning. We move to a more structured approach in Reception which includes:
Letters and Sounds (Phonics)
Guided Reading
Handwriting sessions
Mathematical concepts
The partnership with parents and carers is a key element of the progress that children make during their time in Early Years. Valuable communication with parents and carers takes the form of; home visits, parent open sessions and daily conversations with the child's key worker (class teacher in Reception). To achieve a full picture of each child's development, we encourage parents to contribute to their child's learning journeys in a range of ways. We run practical sessions throughout the academic year to help parents and carers in supporting children at home. These sessions are planned to respond to the needs of the children and parents/carers to offer targeted support.