E-Safety
The Flying Bull Academy is committed to helping empower our pupils to navigate the internet and technology in a safe and responsible manner. E-Safety forms a crucial part of the Computing Curriculum and there are many resources designed to provide pupils with the skills and knowledge they require in the digital world.
Age restrictions are designed to keep your children safe
All of the social media listed here should not be accessed by any of our children as they need to be at least 13. Please help us to keep your children safe by keeping to the age limits.
Alongside this the Academy is also keen to provide links to resources for Parents and Carers to help deal with possible risks to their child's safety when using technology at home.
Click on the links below to see Parental Guidance for devices and popular applications!
Information regarding PEGI ratings found on video games. Contains detail on the information provided by these labels and how they can help you make informed decisions on what your child(ren) should have access to.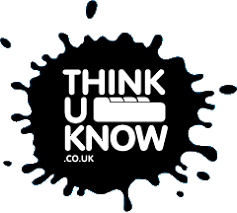 A fantastic and constantly updated website provided by CEOP (Child Exploitation & Online Protection Centre) with a section for parents & carers on new risks to your child's digital experience and how you can take action to prevent them coming to harm.
Click on the attachments below for some useful parent guides.