Platinum Jubilee Celebrations at Flying Bull!
We have all had an amazing day celebrating the Platinum Jubilee!
Dressed in red, white and blue, we started our day with a royal assembly! Not only did we celebrate The Queen's reign, but also Mrs Davies achieving her long service award!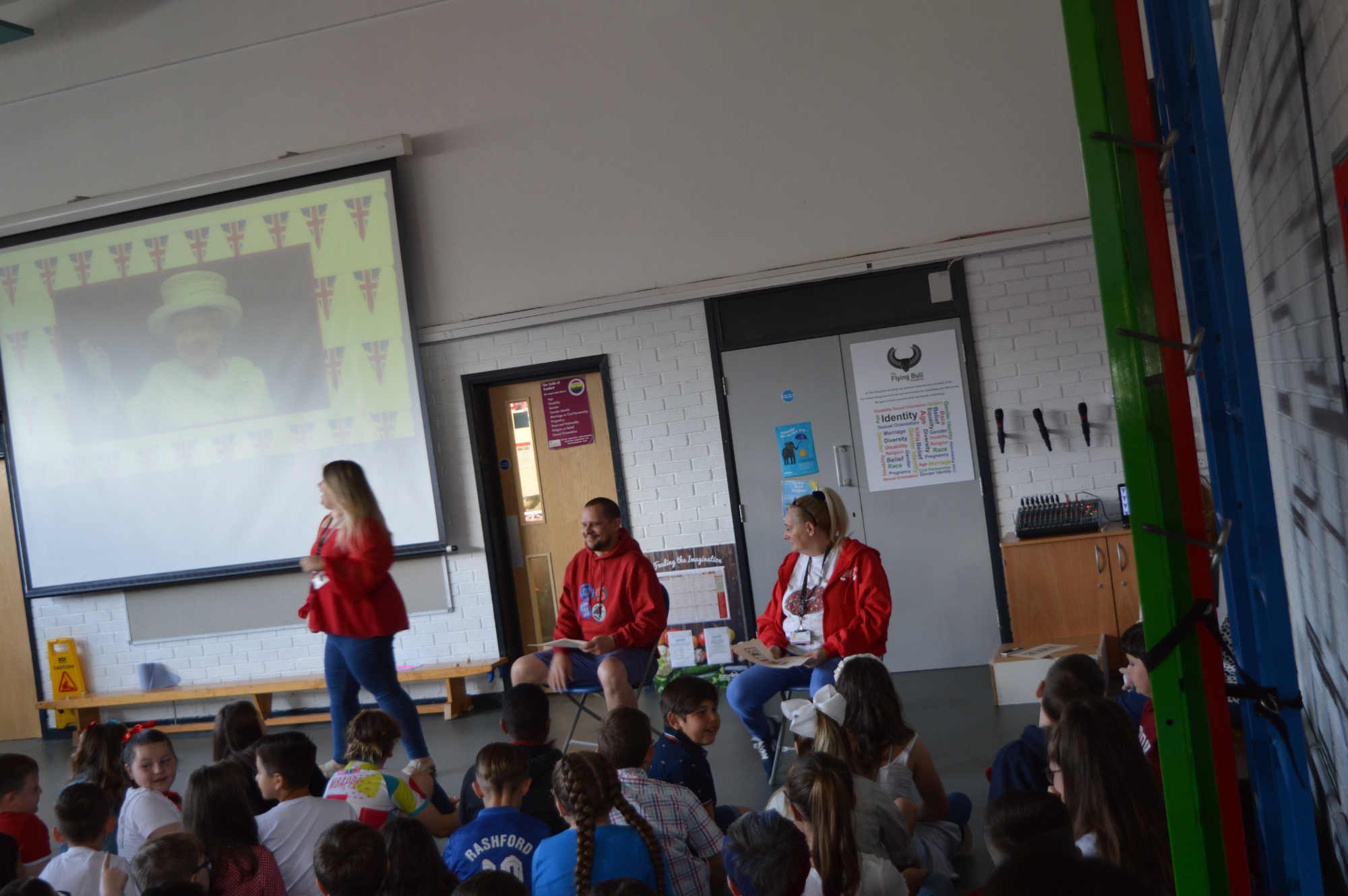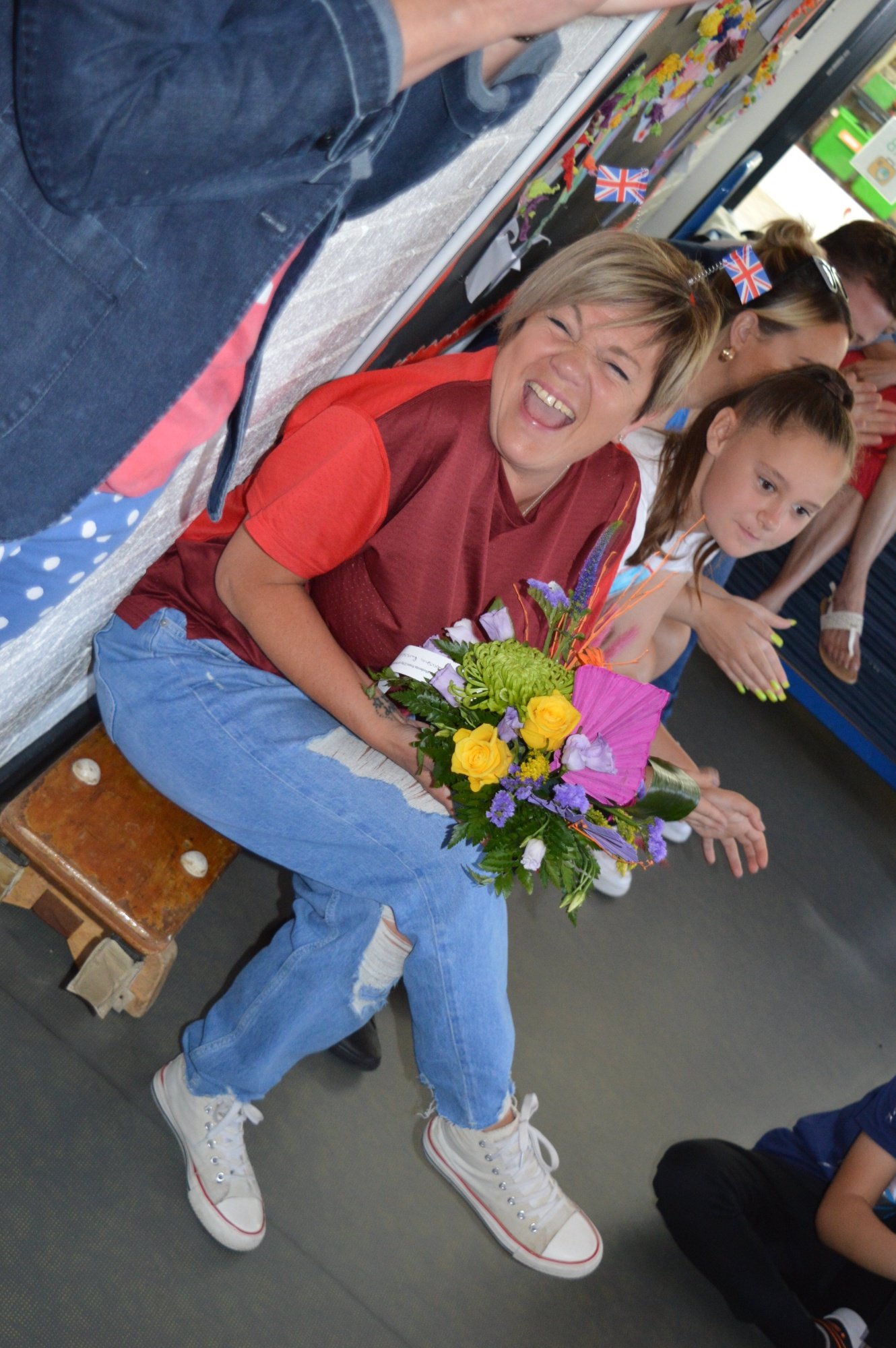 The children took part in lots of different activities across the day. There was also plenty of time to celebrate with music and a special Jubilee lunch served by the royal family themselves. We were shocked to see a corgi doing the washing up!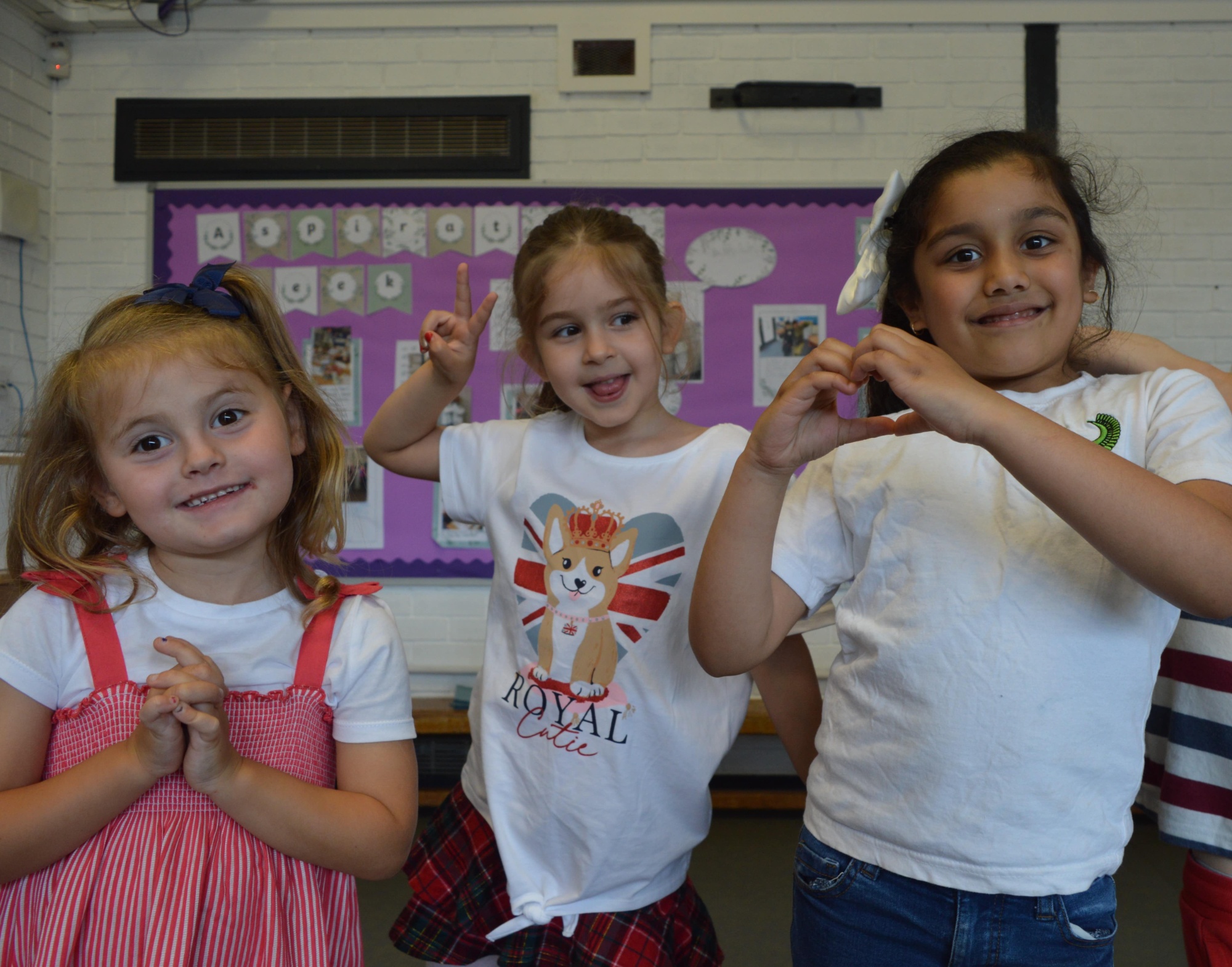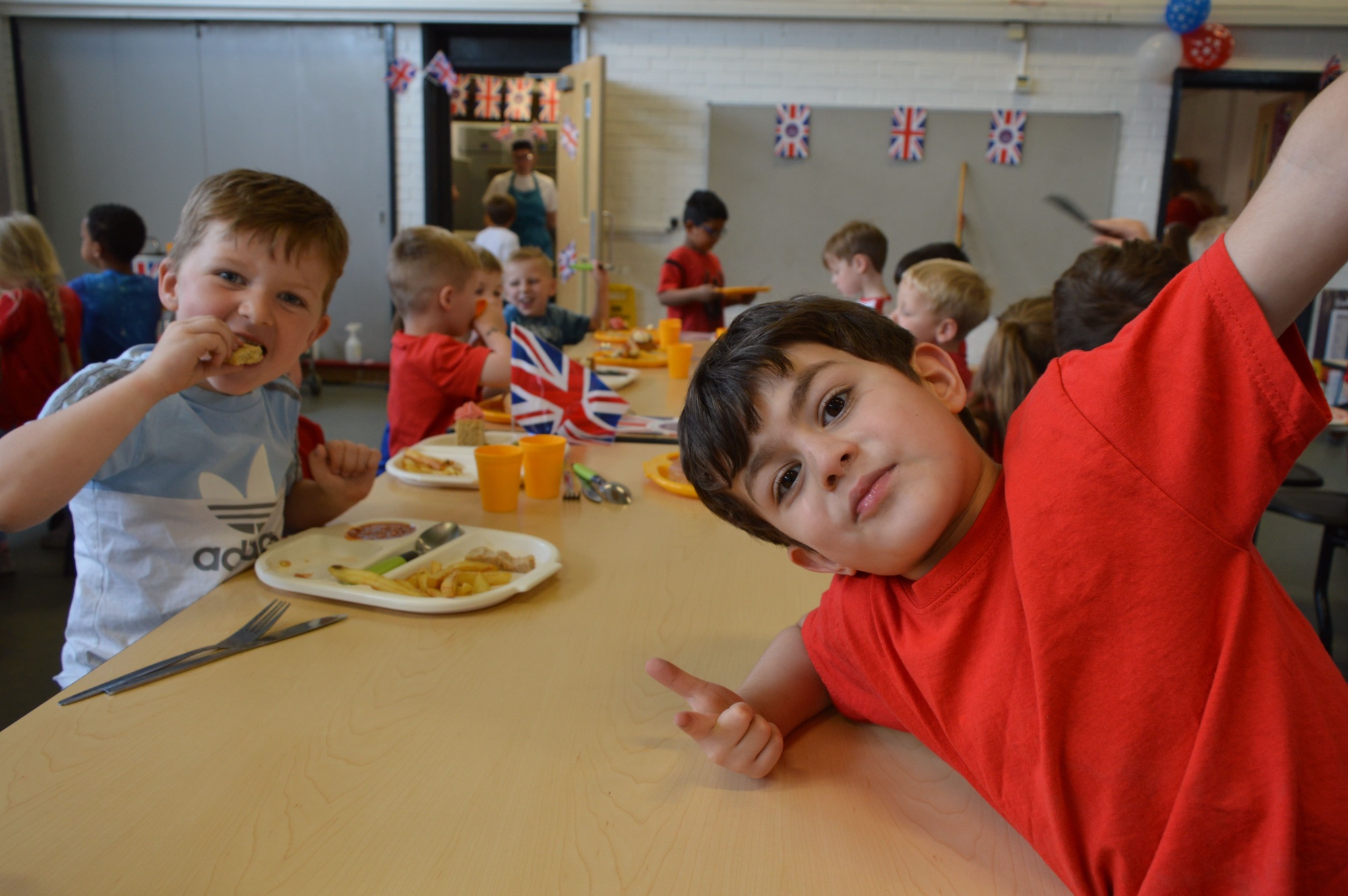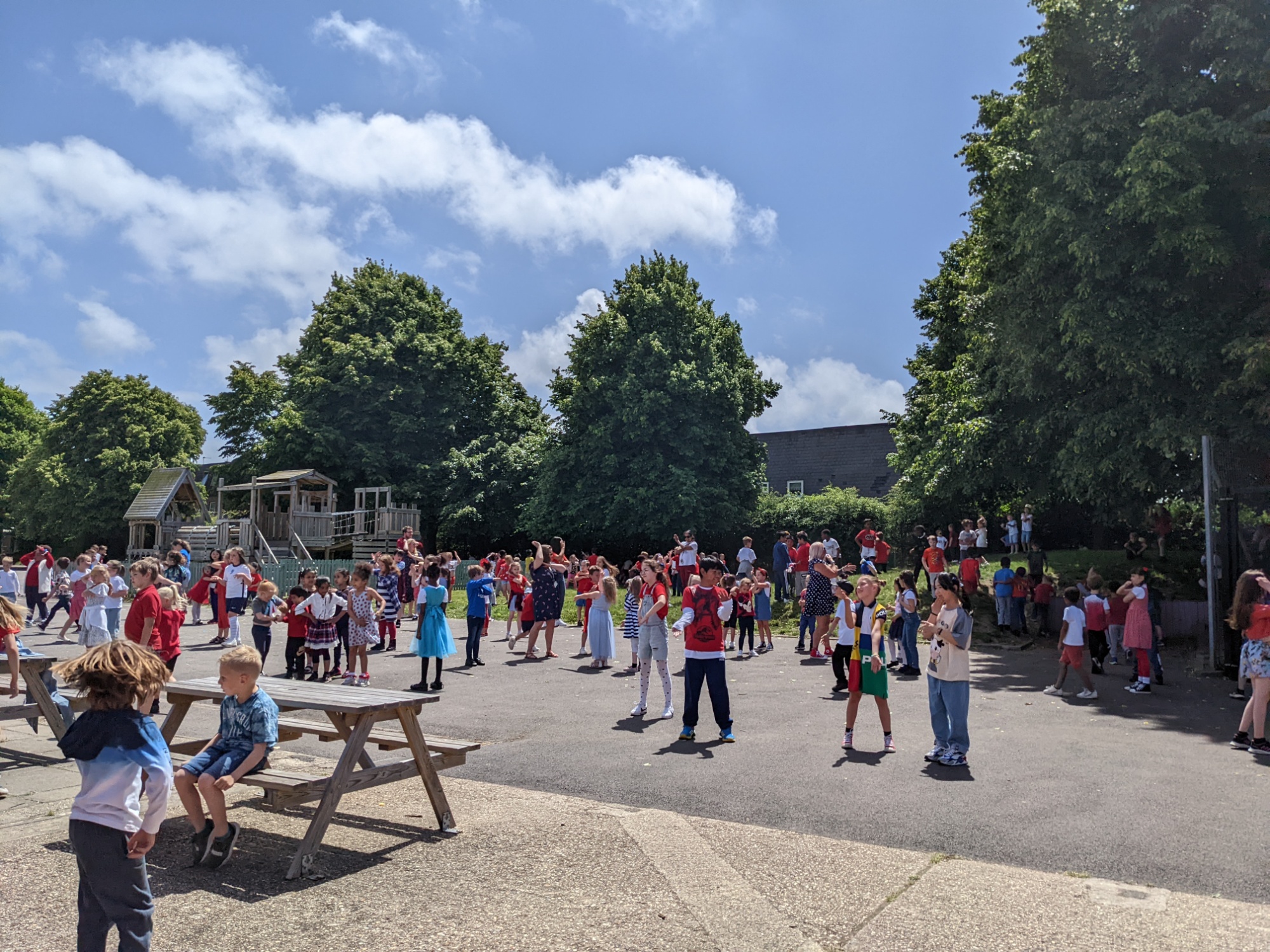 There have also been lots of different activities happening in classes today too.
In nursery, the children had a photo booth with some royal props! The children in reception created their own crowns for the Jubilee celebration and made special jubilee cards to send to The Queen. Year 1 took part in a royal scavenger hunt, trying to find different items related to The Queen. In Year 2, the children took part in a variety of Jubilee-themed sports events, such as 'pass the corgi', 'steal the jewels' and 'don't drop the crown'. The children in Years 3 and 4 have been writing biographies of Elizabeth II, explaining how important she is to them. In Year 5, the children analysed the music from the jubilee party, focussing on pitch and dynamic and applying these skills to a different piece of music. The children in Year 6 researched crowns and created potential designs for future monarchs.
What a fantastic day!