Word Millionaires!
In today's assembly we celebrated our latest word millionaires!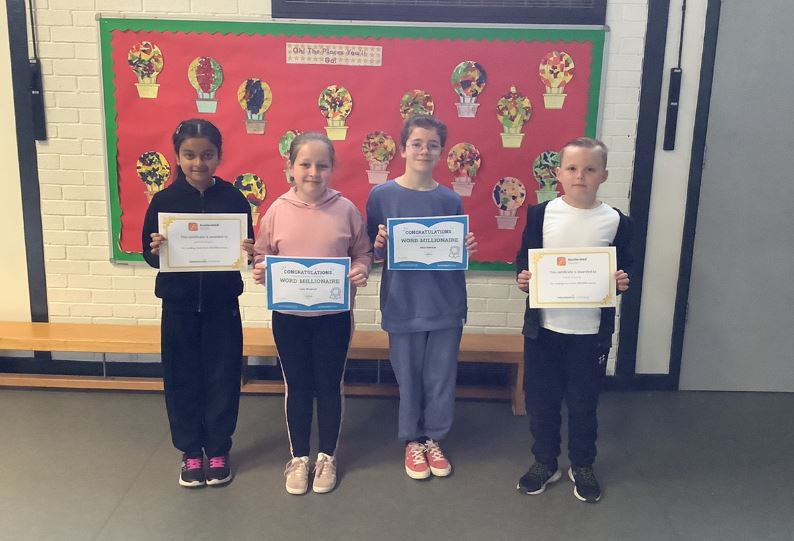 A huge well done to both Leyla (4B) and Maya (4K) who have now read over one million words this year!
We also celebrated children achieving their half a million word certificate too! Congratulations to Dominic (6B), Elisa (5B), Kenzy (6B), Patryk (4B), Jemimah (4B) and Ula (5T).