Help us to get 600 FREE Books
Collect tokens from The Sun and The Sun on Sunday
We have registered The Flying Bull Academy for The Sun's Books for Schools offer.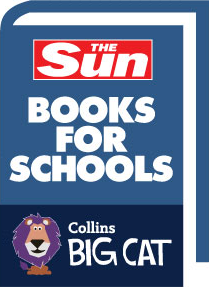 All we need to do now is collect 3500 tokens! The tokens will begin to appear in The Sun on Saturday 23rd November and we will have until Saturday 18th January to collect this number.
As soon as you have collected some tokens, please bring then to the front office or to Mrs Churchill in the library.
When we have collected 3500 tokens, we will be able to claim 600 free books for the school.
Many thanks for all of your efforts to collect these tokens!