Vikings in Year 4
Learning so much in Year 4.
What a joyous day year 4 had investigating and immersing themselves into the life of a Viking warrior.
They began the day creating their tribal flags and names to accompany their most fearsome battle cry. The children went on to design their very own Viking longboats and helmets which were finished off in subsequent design and technology lessons.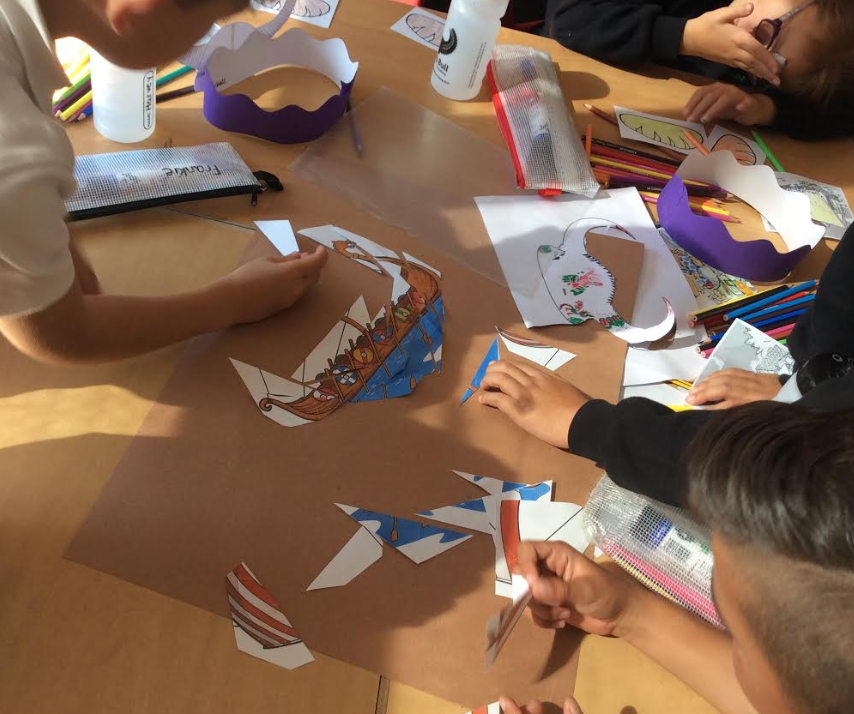 As competitive vikings go, the day ended with a fearsome game of capture the flag which we renamed to "Ransack" (a word the Vikings invented) with 4P's Hairy Hooligans against 4E's Mighty Meatheads.
It was truly a day to remember (no children, or actual villages were harmed or ransacked during the day although Mr. Philpott did have a little cry when he heard the fearsome roars from the year 4 children!).