Year 2 Write About Improving Our Playground
Mr Dallinger receives a range of wonderful letters
Imagine my delight when this handful of letters was delivered to my desk.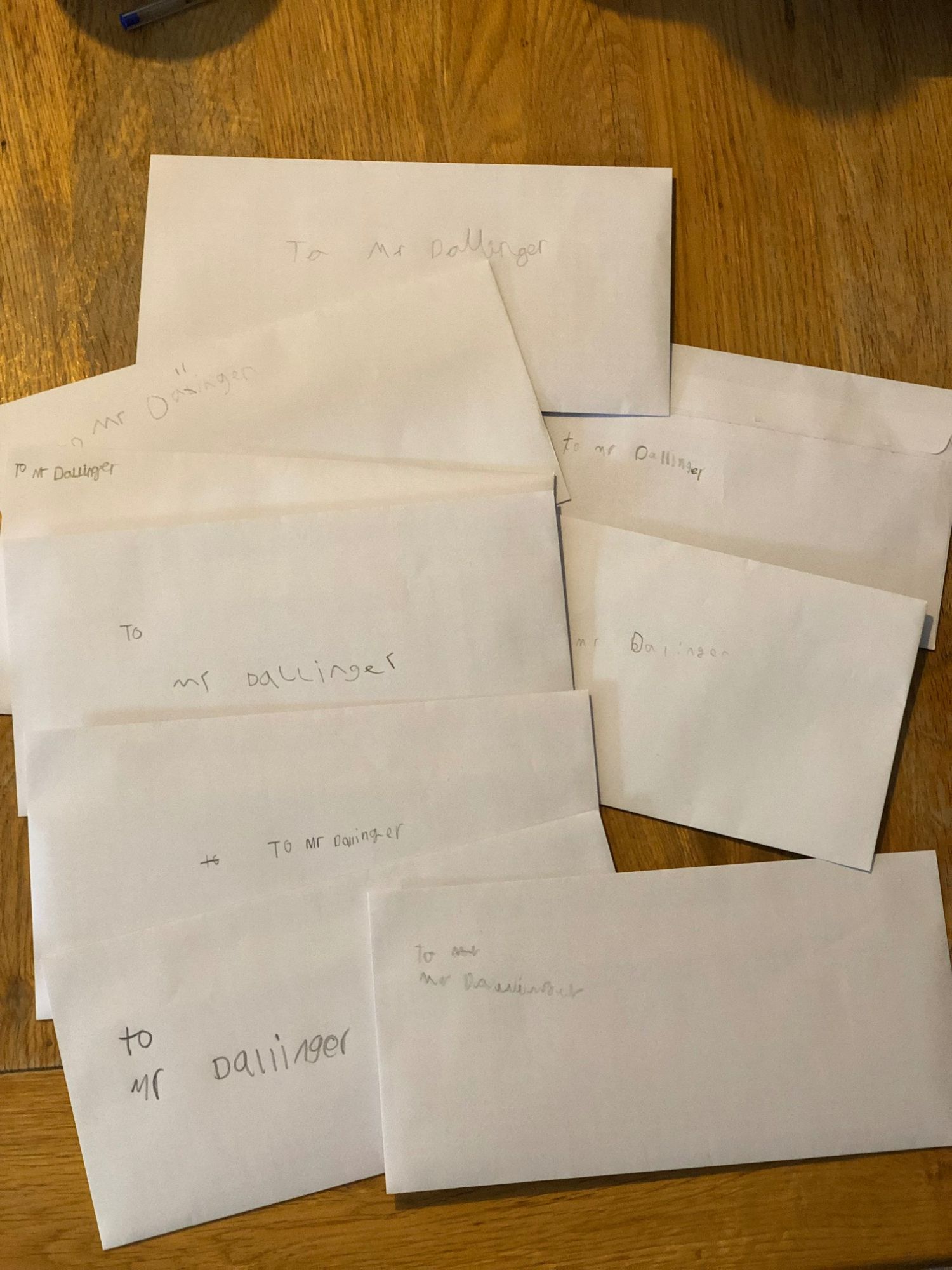 Some children in Year 2 spent the time considering how we could improve the playground for all of the children.
As you will see from the photos below the ideas shared in the letters range from trampolines and tree houses to a stage, reading areas in the shade and swings.
The playground is developing with many thousands of pounds already invested in the playtime and PE of our children with a lot more money still to be spent. These ideas from the children will help shape how we continue to develop the playground.