Sports Update
Indoor Athletics and Girls Football
Indoor Athletics
Last Wednesday, 24 boys and girls from Years 5 and 6 took part in the Sportshall Athletics Championships at the Mountbatten Centre.
The team were competing against 13 other schools in the city. They all had to take part in a run, jump, throw and a relay race. Three children took part in each round and their scores were amalgamated to get a placing. There was a boys' event and a girls'. We were very impressed with the attitude from all the competitors who represented the school and it was obvious that they all did the best they could.
When all the scores were added up, The Flying Bull Boy's team came 5th overall and the Girl's team were 7th. This was a sterling effort given the tough competition. Well done to all involved and to Mrs Churchill and Mr Povey for accompanying us and building their confidence pre-race!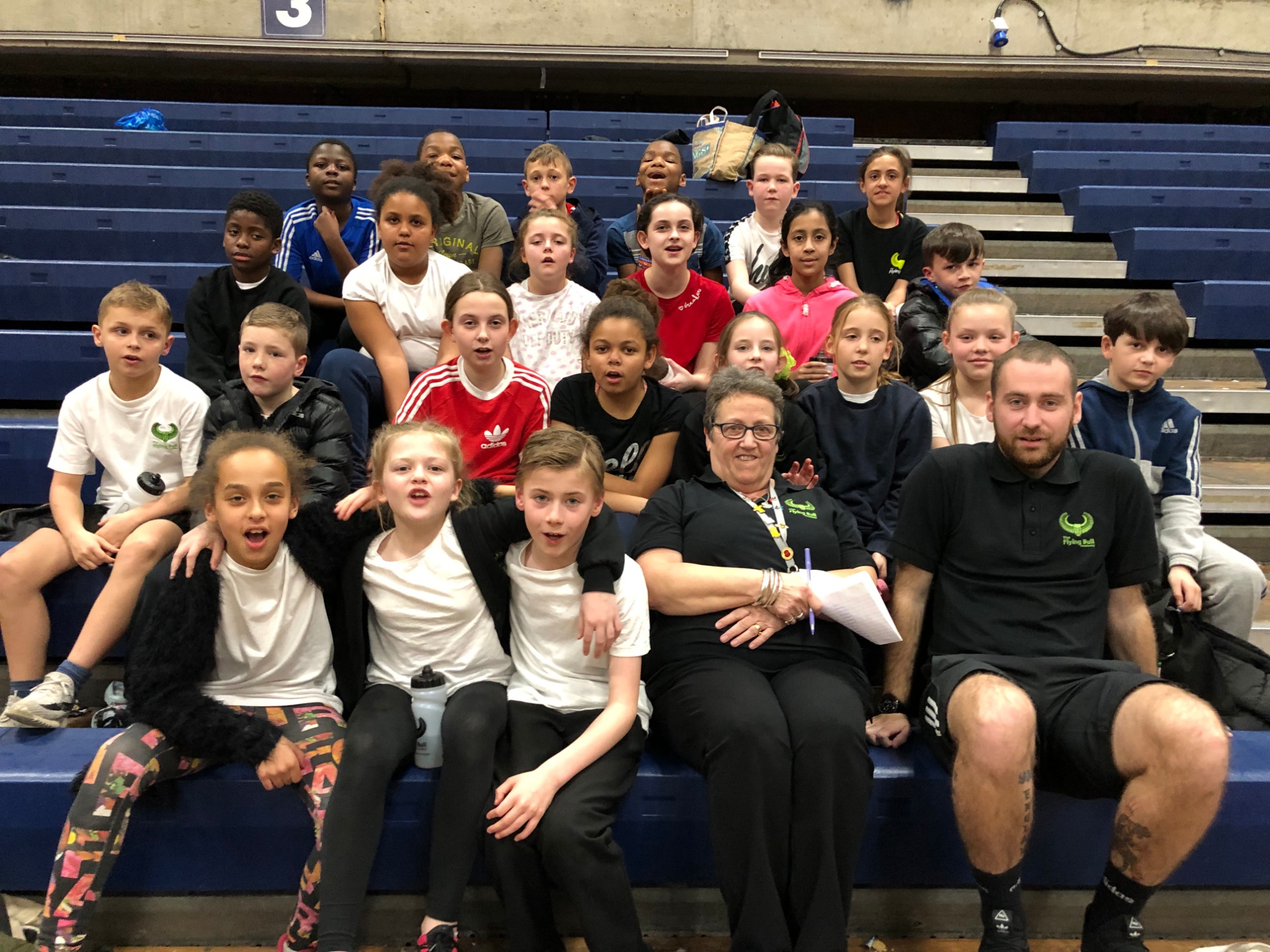 Girls Football
On Thursday of last week, the U11 Girl's football team spent what threatened to be a very wet afternoon at the GOALS centre on the Eastern Road.
Due to the forecast, the timetable was changed so that we wouldn't have to get too wet but fortunately the weather held off and we had a really good tournament.
We played out first round matches winning one and drawing 2 which put us into the top half of the draw for the next round. We won our next match putting us into the semi-final where we lost to an outstanding team, Meon (who were the eventual winners). We then played Copnor in the pay-offs for 3rd/4th place and beat them in a very tight game, giving us a 3rd place.
It was a really good competition and a good base to work from for the league starting this week. Thanks to the parents who came to support. Well played girls.