VEGPOWER - Broccoli and Carrots!
Year 4 continue to #EatThemToDefeatThem They have @VegPowerUK
For the last two Wednesdays now Year 4 have taken part in the ITV campaign to increase the amount of vegetables children are eating.
At The Flying Bull Academy we are committed to supporting children to make healthy choices about their diets and their level of physical activity. Help us to promote a healthy lifestyle by joining in with the VegPower campaign so that we can #EatThemToDefeatThem!
Last week it was broccoli: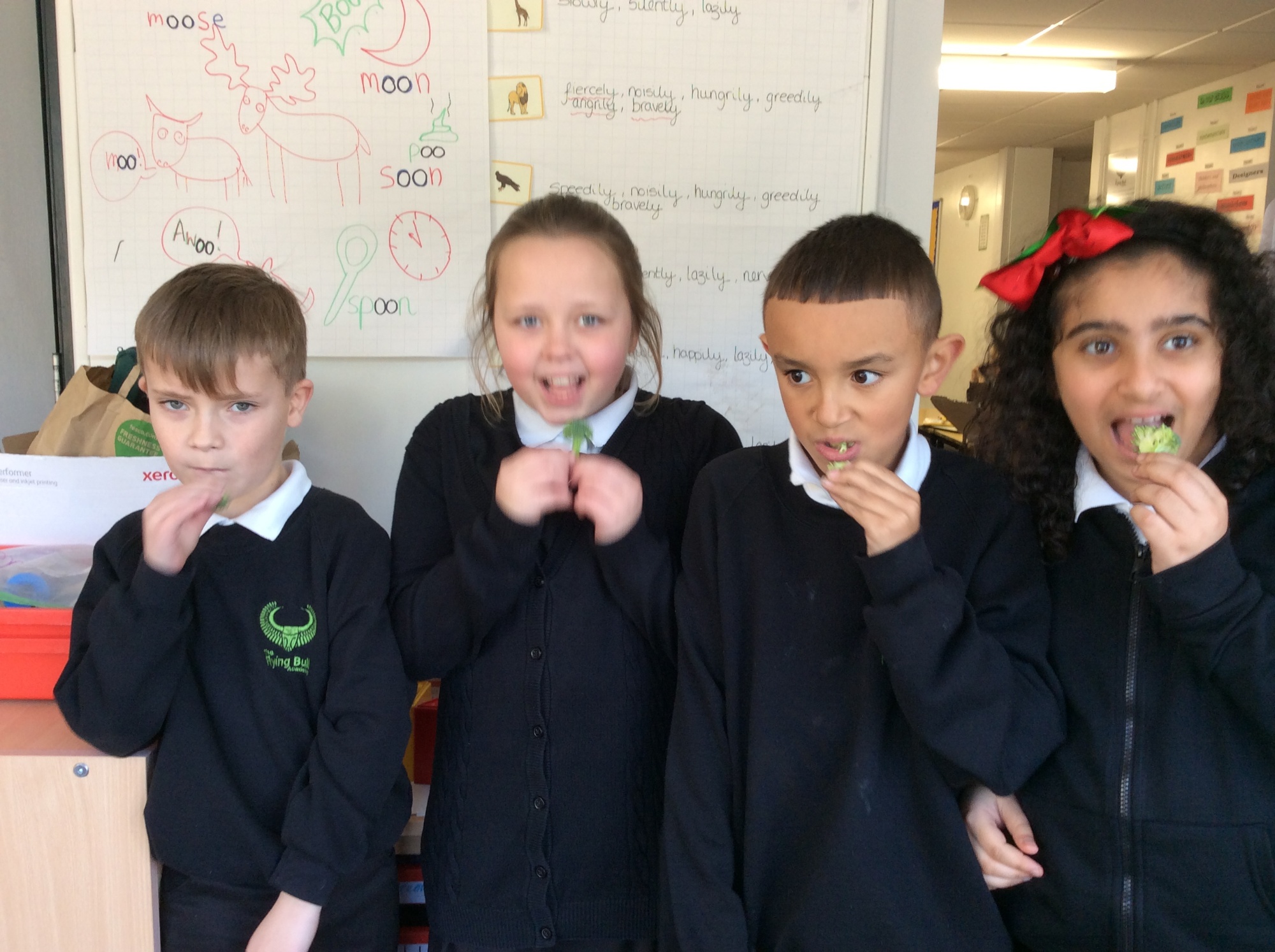 This week it has been carrots: