'The Day Granny's Knickers Blew Away'
A big thank you to @GrantKoper for his fun visit
On the 31st January, Reception, Year 1 and Year 2 were lucky enough to have a visit from Grant Koper, the author of 'The Day Granny's Knickers Blew Away'.
He read the story to our children who were enthralled and entertained. Grant also explained how he used to write stories at Primary School and carried on as he grew up. He then answered some interesting questions from the children before leaving a copy of his book for our library.
A huge thank you to Grant Koper for his visit.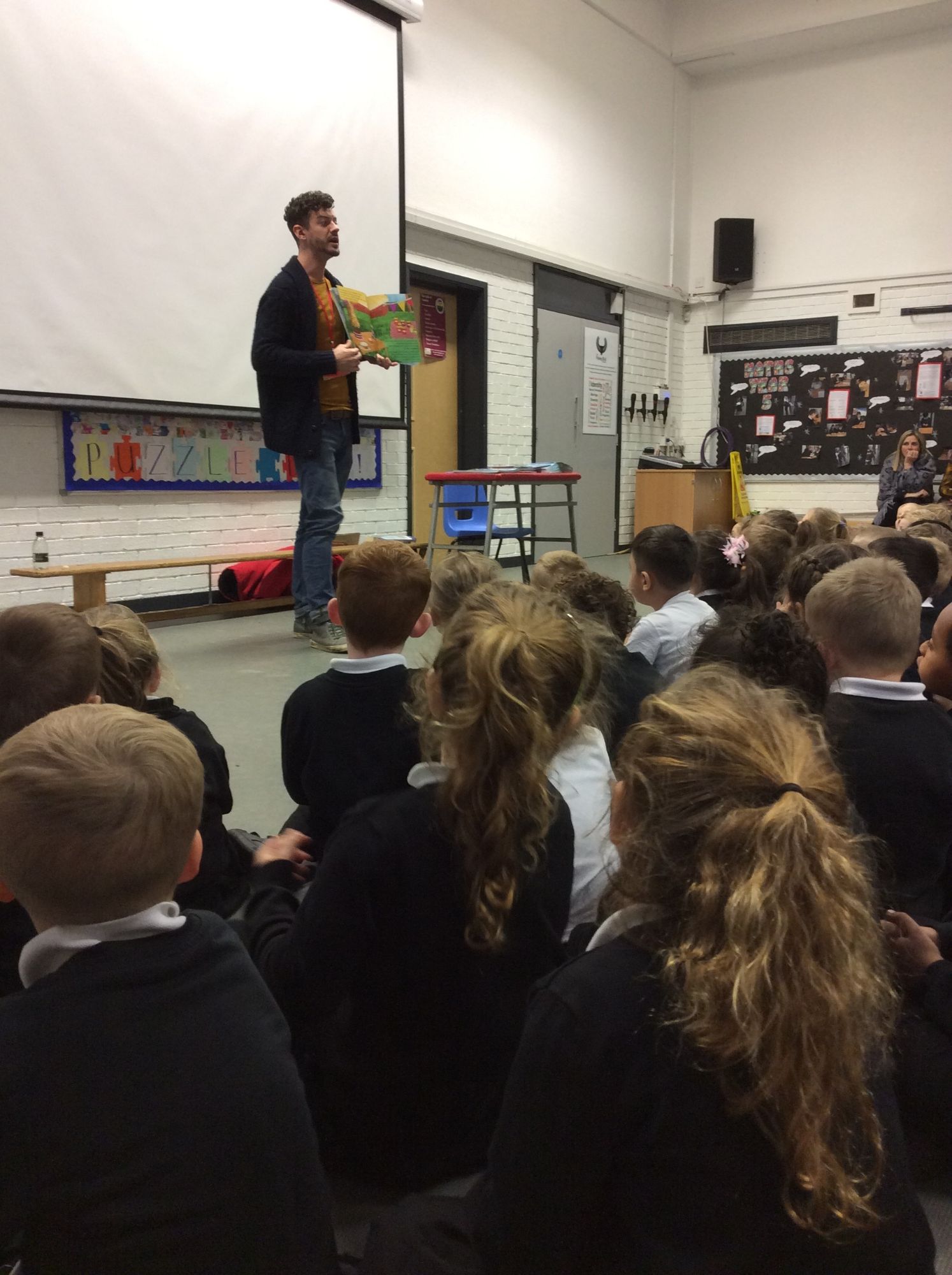 With our patron for reading Ali Sparkes making a visit to our school next week to launch another writing competition, our children are very fortunate to be inspired by two successful authors.