What a great start to the year!
Examples of Excellent Work
Children and adults alike have been commenting on what a wonderful start to the year it has been.
Already the Under 10 boys football team have won the academy's first sports trophy of the year and Mr Hewett-Dale and Mr Dallinger have been inundated with children bringing examples of their excellent work.
A big thank you to all of the children, parents and carers for all of your hard work to make the beginning of he year such a success.
Let's keep up the good work!
Here are photos of Daniel from Year 2, Lilly-Mae and Brody from Year 4 proudly showin off their stickers for their hard work.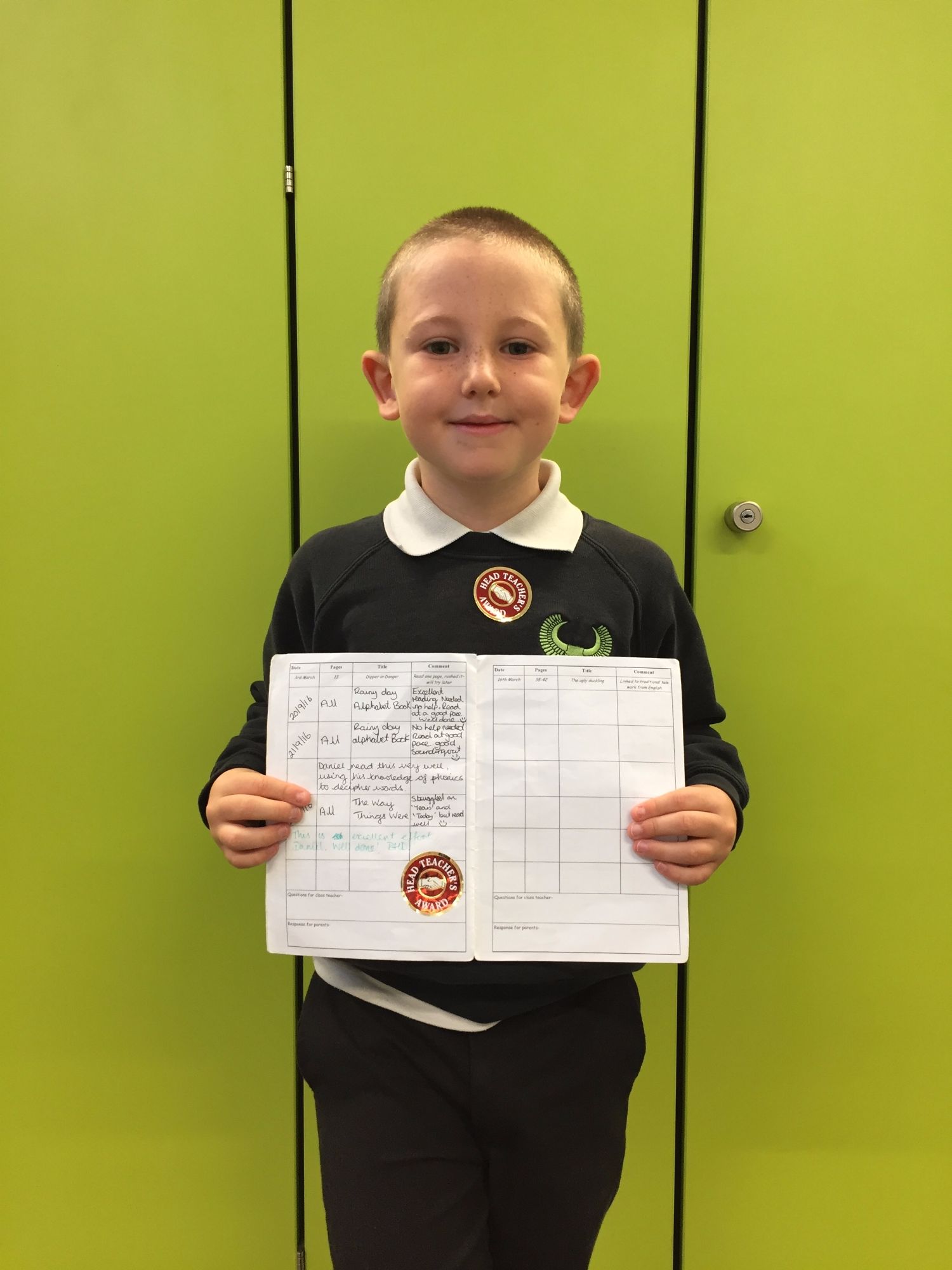 Well done to everyone who has achieved something special already this year.