Spectacular SCOOTABILITY in Year 1 and 2
Key Stage 1 children prepare to scoot safely to school
Last Friday the children in Year 1 and Year 2 enjoyed a wonderful opportunity to undertake their Scootability training.
Mrs Stapenhill kindly organised the Scootability training. Her team of Junior Road Safety Officers identified it as an area of road safety they felt our children would really appreciate and it would go to making our academy a more active and safe one.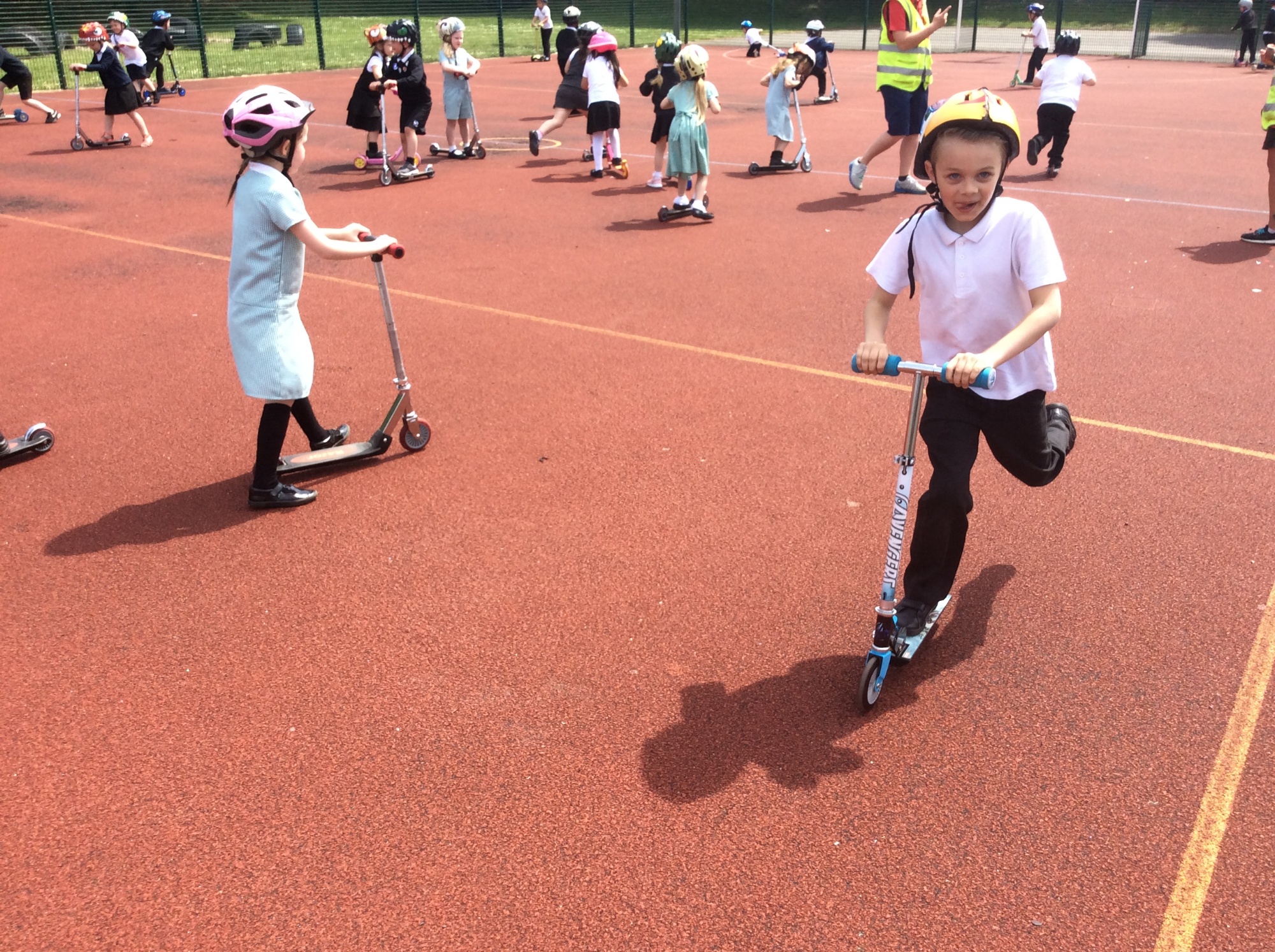 The older children in Year 2 had the opportunity to go out onto local roads to apply what they had learned about scooting safely.