Olympic Focus Day
The Flying Bull Academy are preparing for The Olympics
The children will be taking part in a range of Olympic Events to celebrate the coming Olympic Games in Rio de Janeiro, Brazil.
To begin our day we arranged ourselves as the Olympic logo out on the playground: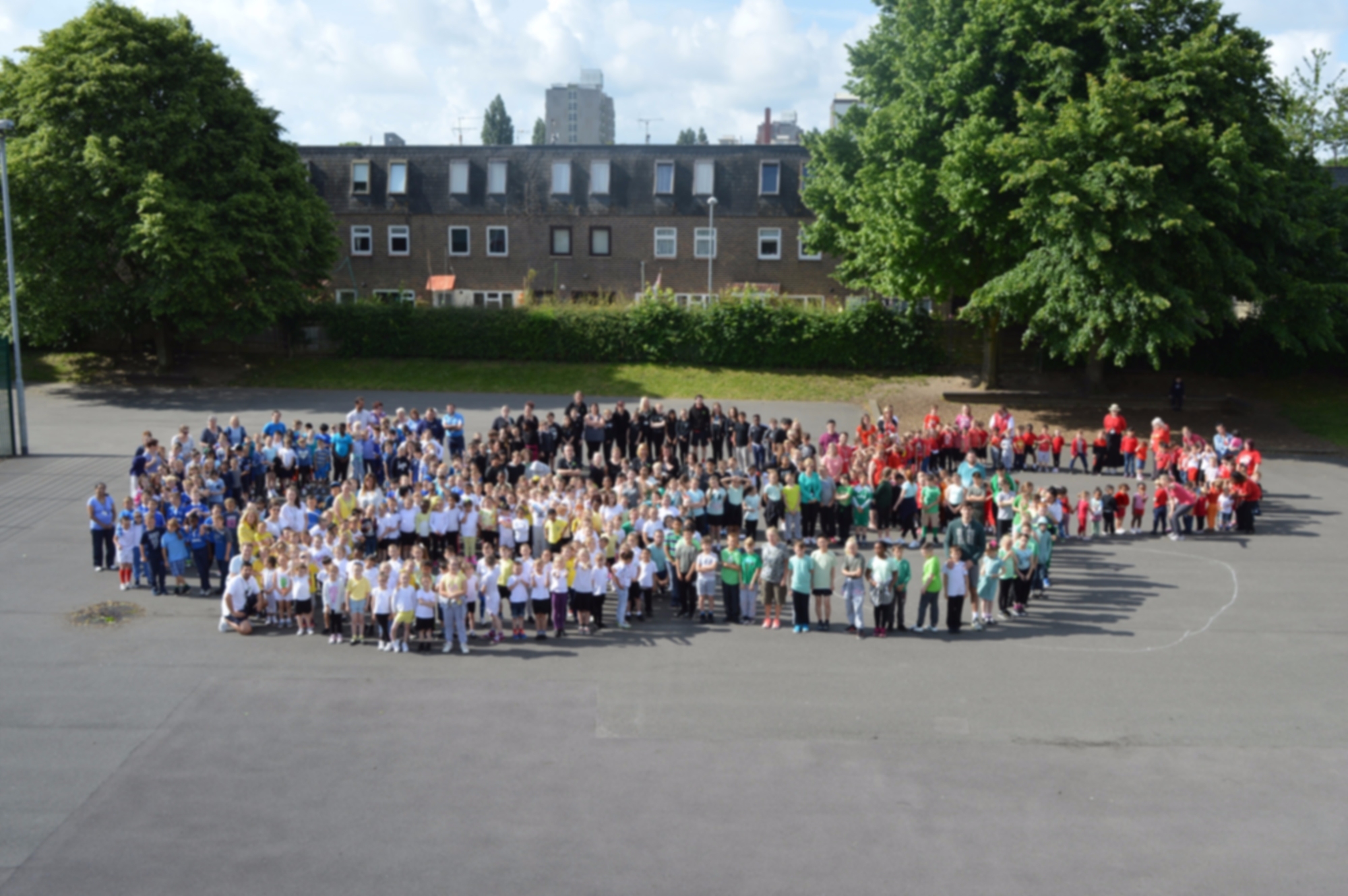 Children will be running continuously throughout the day. They will pass the olympic torch on from one class to the next as we try to run a marathon as a whole school. (Mr Ferson is fairly confident that we will be able to run 2 marathons!)
Year 5 and 6 also have the opportunity to go to The Mountbatten Centre for some Athletics training.
More photos to follow...