Completed but not Ready.....Yet!
Key Stage 2 Play Equipment is nearly ready for the children to play on.
We are very excited to have some new playground equipment that has now been completed.
BUT, it is not yet ready to have children play on it. We must get all of the necessary Health and Safety paperwork signed so we can be certain that it is safe for children to play on.
In fact we are launching a competition for children in Years 3, 4, 5 and 5:
Key Stage 2 Competition
If you would like to be the first person to have a chance to play on the 4 towers, you must design something that you think would make our playground better. Let your imagination run free. Impress us with your ideas and creativity.
You must draw your design and tell us:
why you think the children of Flying Bull Academy would love your idea
where in the playground it should go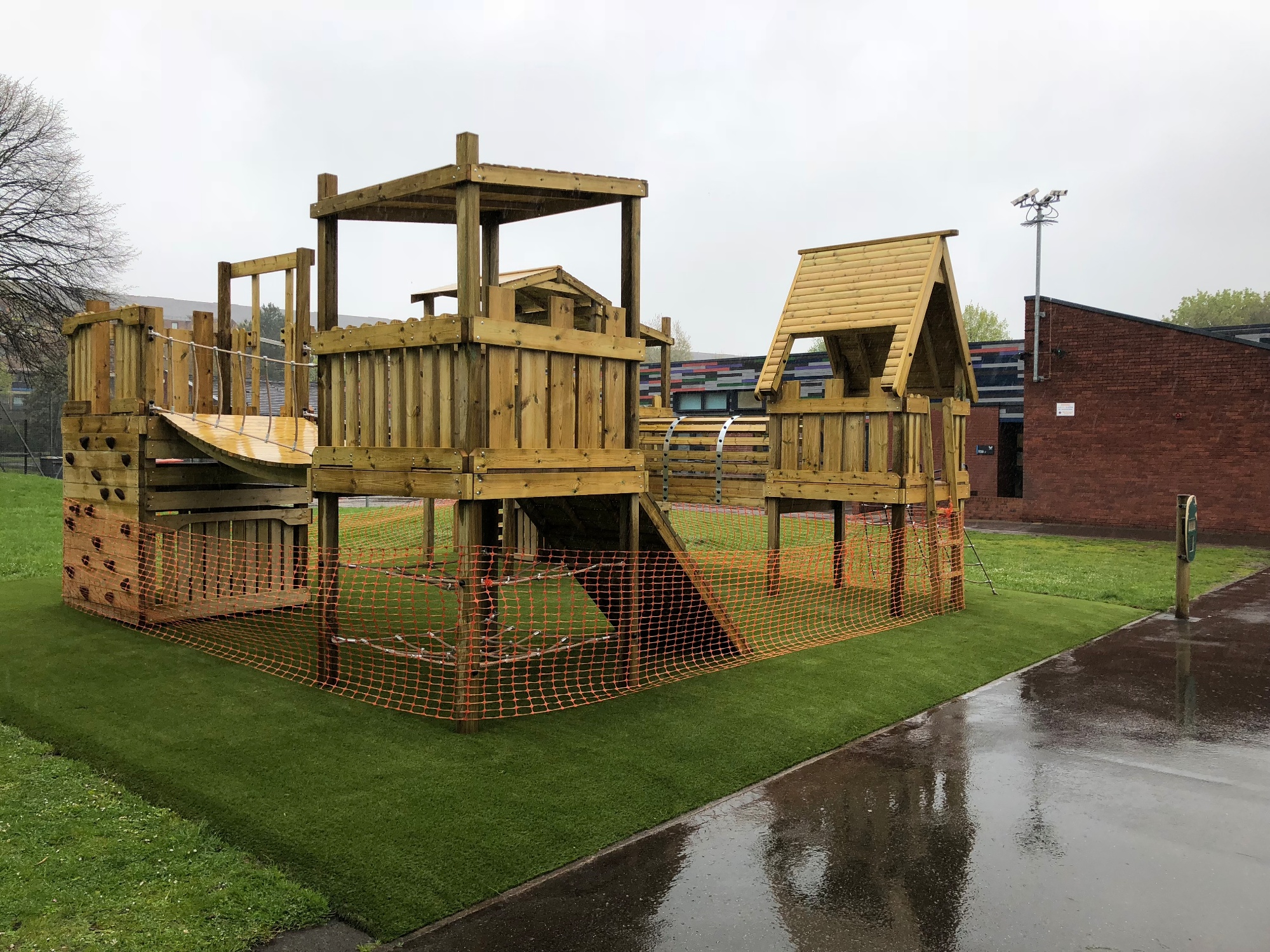 Once you have completed your design, hand it to Mr Hewett-Dale who will judge the best entry. The winner will be the first child to play on the 4 towers. (Closing Date Friday 11th May)
Remember no one is allowed to play on the equipment until it is officially opened.
Good luck!