Science Week Begins
Children are inspired (and repulsed) by Science Assembly!
To introduce Science Week 2018, Mr Thomas hosted an assembly where children watched the ultimate battle of scientific brains - Children v Teachers.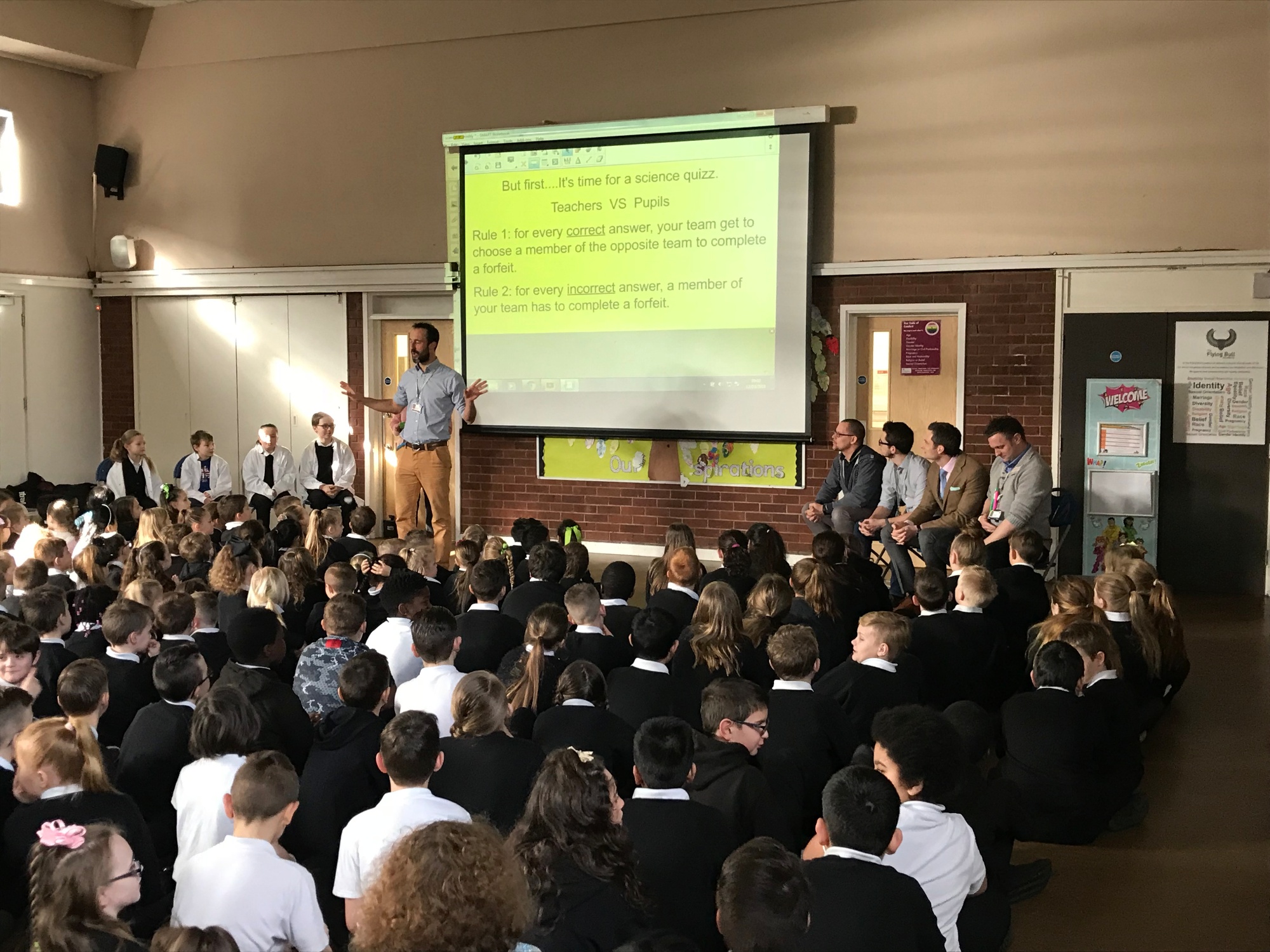 The children did far better on their set of questions than the teachers did so the teachers had to accept their forfeits of choosing from crickets, locusts or mealworms for their breakfast!
Here is Mr Williams chomping on a mealworm!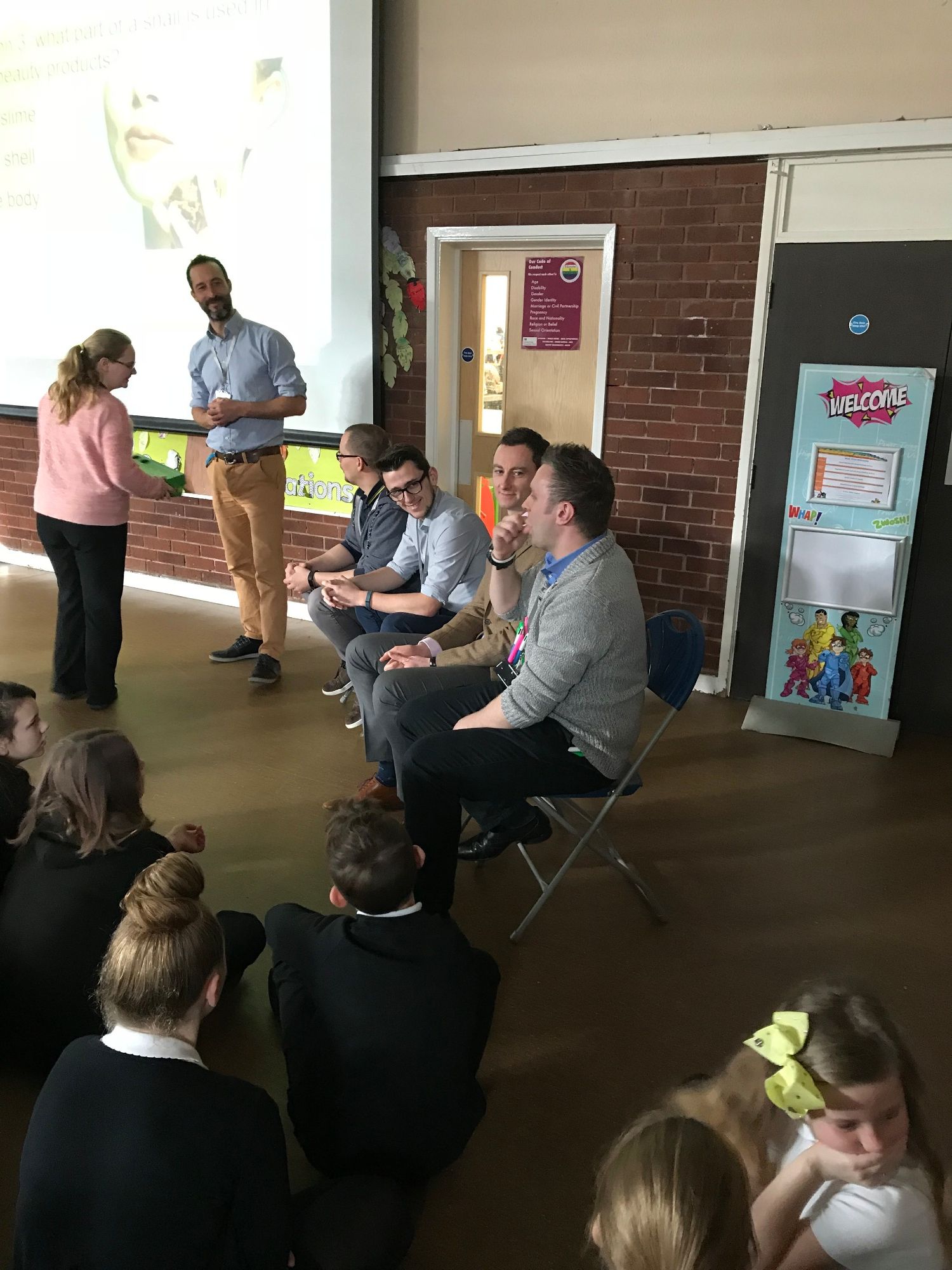 Ask your children about their learning from Science Week 2018.