Matilda Is Coming...
Preparation has started for our summer performance
We are very excited to announce that we will be hosting auditions for our summer performance on Monday 13th February.
We would ask parents and carers to encourage your children to come and audition for the performance if they would like the opportunity to be part of this special performance.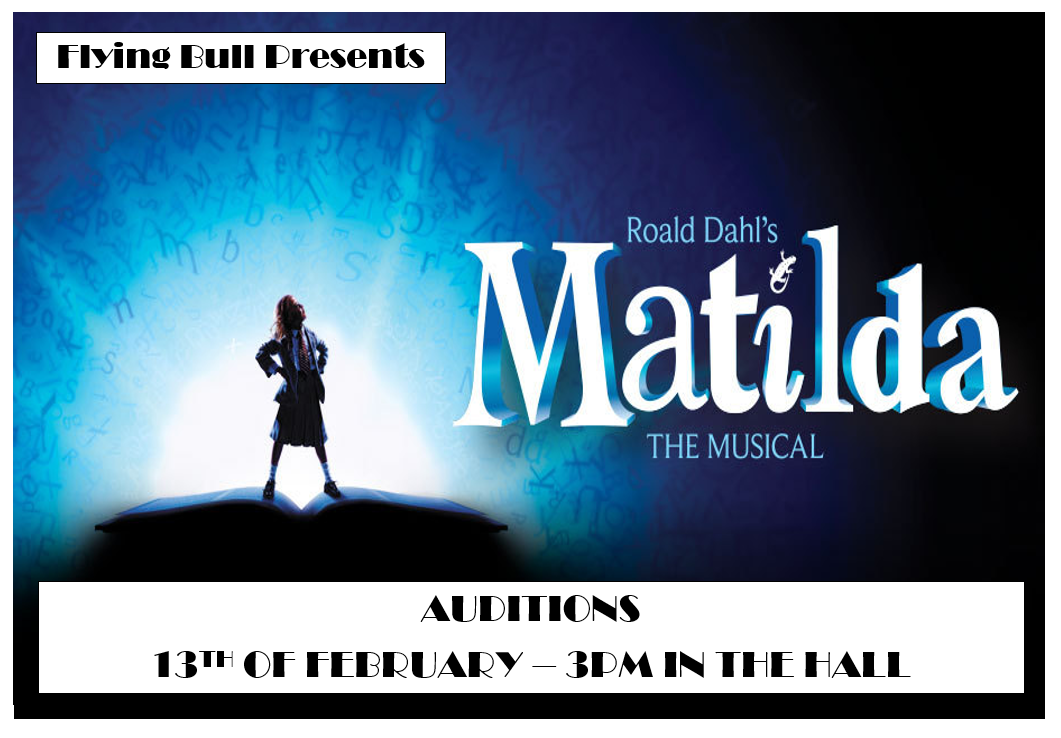 Book the following dates in your diary to come and support the children of Flying Bull in their performance of Matilda:
Monday 26th June 2017
Tuesday 27th June 2017