KS2 Children learn CPR
All of our children from Year 3 to Year 6, who were in school today, were trained by doctors to carry out CPR.
The day started with an assembly where the children listened to an introduction to CPR from two of the doctors. To make the process memorable, the children also performed some songs about CPR, resuscitation and the defibrillator. Thank you to the Portsmouth Music Hub for their work with this.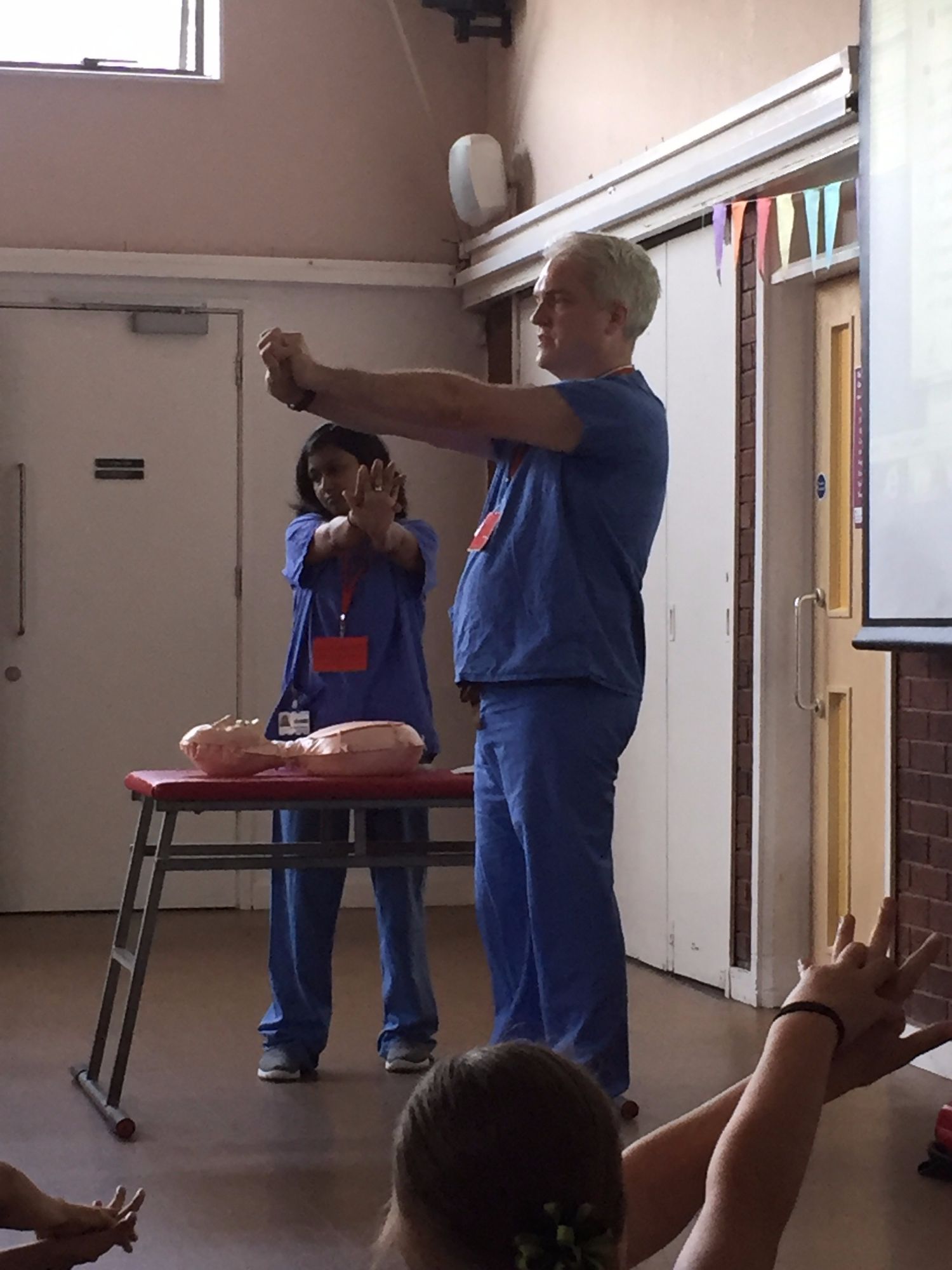 Each class then had individual, small-group workshops where each of the doctors worked with groups of between 7 and 8 children.
A huge thank you for all of the work and time from the Heartbeatz UK doctors. The children learned some life-changing skills today.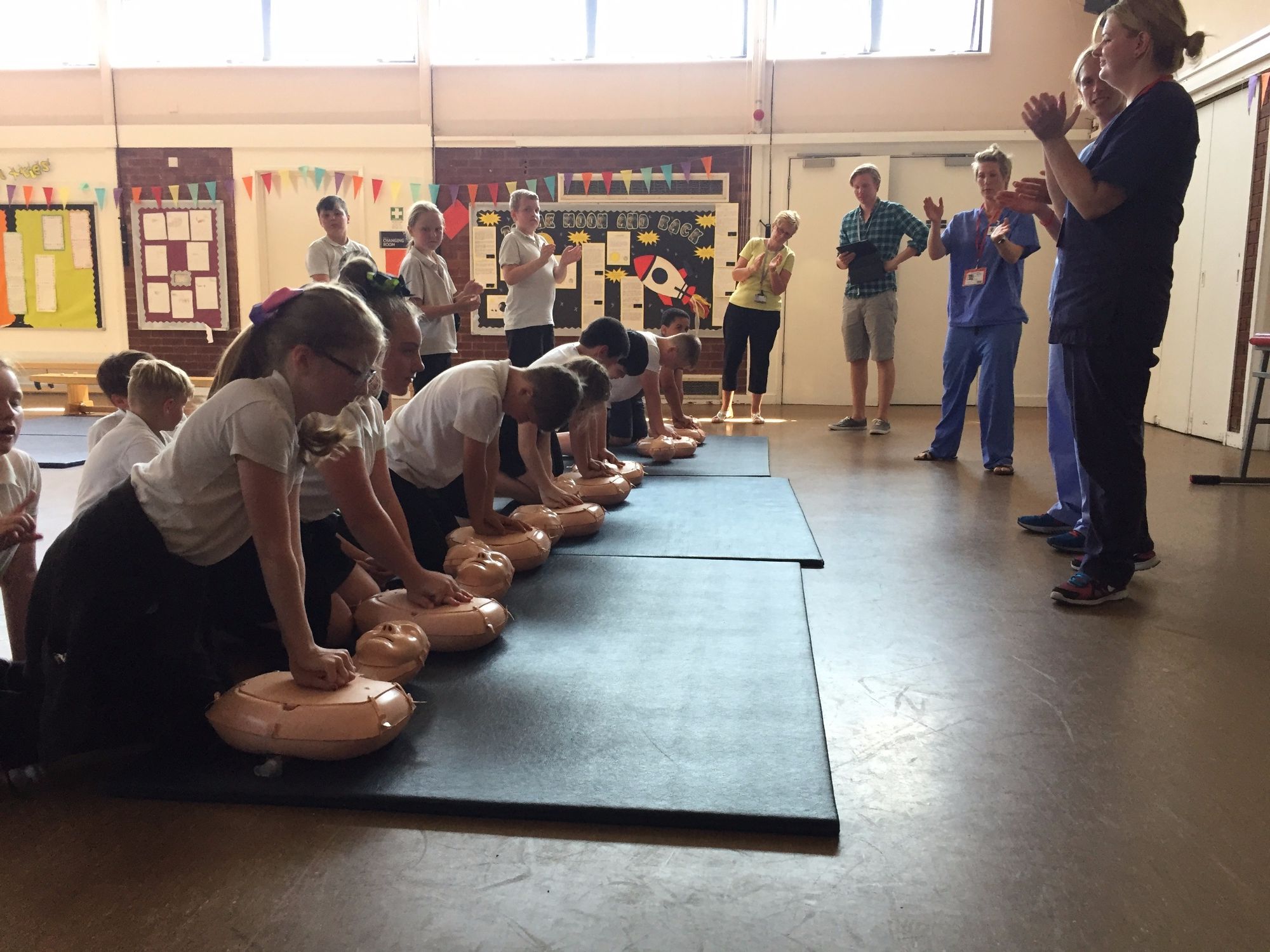 Lillie Yr 3: "I liked how we learned how to do CPR and sometimes if there is someone in that condition you could help people. I also liked how the songs helped us learn."
Nikitta Yr 3: "We did a competition at the end and Connor got a badge. Each person had a go and you had about one minute. The song reminded me to 'lock your hands, place on the chest.'"
Harry Yr 4: "I didn't know how to do CPR before when I learned it. When I got in rhythm with the song I really learned it."
Violet Yr 4: "Now I know that if I needed to, I could do CPR - I might be able to save someone's life."
Jimmy Yr 6: I liked being able to put CPR into a real-life situation."